Population issues UPSC: Relevance
GS 2: Issues relating to development and management of Social Sector/Services relating to Health, Education, Human Resources.
Demographic dividend in India: Context
Recently, Ministry of Statistics and Programme Implementation has released a new report titled, 'Youth in India 2022' where it has said that the population share of the youth is tapering off.
Youth in India 2022 Report: Key points
The report has said that India's favourable demographic dividend is at an inflection point of sorts.
The report has further said that while the share of young population is going to decrease, the share of elderly population is expected to steadily surge during 2021-2036.
The report has acknowledged that the youth in the age group of 15-29 years comprise 27.2 per cent of the population for 2021, which is expected to decrease to 22.7 by 2036.
States like Bihar and Uttar Pradesh, which experienced a rise in proportion of youth population to total population till 2021, are expected to see a decline.
States such as Kerala, Tamil Nadu and Himachal Pradesh are projected to see a higher elderly population than the youth by 2036.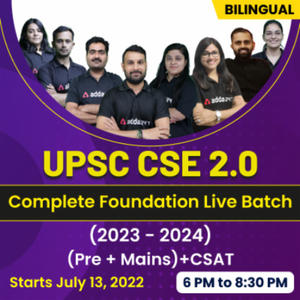 Declining young population in India: Impact
A greater proportion of youth at present will result in a greater proportion of elderly in the population in future.
This transition would create a demand for better healthcare facilities and development of welfare schemes/programmes for elderly people.
The share of elderly population will put pressure on social security and public welfare systems and the next 4-5 years need to be utilised well to accelerate productive job creation.
Demographic dividend: Where do we stand?
India couldn't utilise the benefit of young population to create more productive employment to enhance savings and growth.
The share of the elderly in the population starts rising as opposed to the young working age group.
Another issue is that people are typically in informal employment that don't provide social security, so providing social security to them would add burden to the state.
Despite efforts, India is missing the chance of expanding the manufacturing The efforts, however, should continue as even for the people who are currently seeking employment and are in current labour force, when they are going to retire and the share of elderly starts rising in very populous states, it will lead to issues for the governments.
In the next 4-5 years, if active labour market policies are adopted to accelerate productive job creation, then the situation could be improved.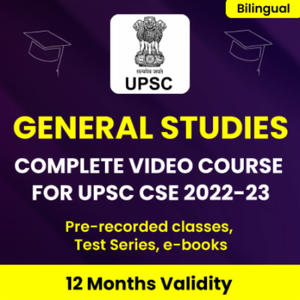 UN report on India's population
According to the recently released United Nations' World Population Prospects (WPP) 2022, India is projected to surpass China as the world's most populous country in 2023.
The report pointed out that a sustained drop in fertility has led to an increased concentration of the population at working ages and this shift in the age distribution provides a time-bound opportunity for accelerated economic growth known as the "demographic dividend".
The UN report, however, also noted that the population of older persons is increasing with the share of the global population aged 65 years or above projected to rise from 10 per cent in 2022 to 16 per cent in 2050.
The report has also warned countries with ageing populations to take steps to adapt public programmes to the growing proportion of older persons, including by improving the sustainability of social security and pension systems and by establishing universal health care and long-term care systems.
Read current affairs for UPSC