"UPSC News Diary Today" is every day published in the evening between 6-7 PM and contains all current affairs articles from the day on a single platform. "UPSC News Diary Today" covers various topics from UPSC Syllabus and is very helpful and time managing for UPSC Aspirants. The framing of this daily current affairs compilation article is easy to read and understandable also.
In the "UPSC News Diary Today" article, we focus on both UPSC Preliminary and Mains exam-oriented current affairs & prepare a gist of daily important news articles from leading National Newspapers, PIB, and other various official sources.
Onam
Why in news?
This year, Onam festivities began on August 30, and will conclude on September 8.
Know about Onam
The festival of Onam is celebrated throughout the state of Kerala. Kerala during Onam is marked by happiness, excitement and enjoyment among all sections of people.
Onam is the festival to commemorate Shri Vamana and Raja Bali. Vamana Bhagavaan declaring Bali as next Indra(in Sarvani Manvantara) and assuring that Bali will be protected by him.
It is the time of the year when a good harvest has been gathered all over Kerala, resulting in plenitude and happiness.
The celebrations for Onam are held for ten days, beginning with the atham asterism in the month of Chingam (August / September) as per the local calendar.
iNCOVACC
Why in news?
The Drugs Controller General of India (DCGI) on Tuesday approved the country's first intra-nasal Covid-19 vaccine — Bharat Biotech's iNCOVACC — for restricted emergency use in those aged above 18 years.
Know about iNCOVACC
iNCOVACC is a chimpanzee adenovirus vectored recombinant nasal vaccine that has been specifically formulated to allow intra-nasal delivery through nasal drops.
The nasal delivery system has been designed and developed to be cost effective in low- and middle-income coun¬tries, the company said.
The vaccine is stable at 2-8°C.
Intra-nasal Covid-19 vaccines can prime immune cells in the thin mucous membranes of the nose and mouth, the spot through which the Sars-CoV-2 virus enters the body. Therefore, it can stop the virus from replicating at its entry and spreading to the lungs and other parts of the body.
ASTERX
Why in news?
India is planning to participate in a joint Space military exercise with France, Russia or US.
Know about ASTERX
France had launched its first military exercise in space to evaluate its ability to defend its satellites and other defense equipment from an attack.
The exercise, codenamed "AsterX" in memory of the first French satellite from 1965, will be based on 18 simulated events in an operations room.
During the drill, the French military monitored a potentially dangerous space object as well as a threat to its own satellite from another foreign power possessing a considerable space force.
College Cluster Plan
Why in news?
The University Grants Commission (UGC) has finalized guidelines for transforming colleges and universities into multidisciplinary institutions.
What is UGCs College Cluster Plan?
It is a short of guidelines, in accordance with NEP 2020, for transforming colleges and universities into multi-disciplinary institutions.
The guidelines prescribe three approaches, which include clustering of institutions located in proximity, merger of single-stream institutions with other multi-disciplinary institutions and strengthening of existing establishments by setting up of new departments.
The goal is to increase the Gross Enrolment Ratio in higher education including vocational education from 26.3% (2018) to 50% by 2035.
PM SHRI Scheme
PM SHRI Scheme- Relevance for UPSC Exam
General Studies II- Health and Education.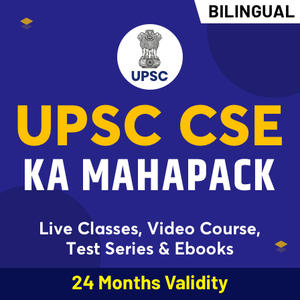 In News
Prime Minister has announced that under the PM SHRI Scheme, as many as 14,500 schools will be "upgraded" across India to showcase the components of the National Education Policy, 2020.
What is the PM SHRI scheme?
14,500 schools across states and Union Territories will be redeveloped to reflect the key features of the NEP, 2020 under the centrally sponsored scheme known as PM SHRI Schools (PM Schools for Rising India).
The plan was first discussed with the education ministers of states and UTs during a conference organized by the Ministry of Education in June at Gandhinagar in Gujarat.
While there are exemplary schools like Navodaya Vidyalayas, Kendriya Vidyalayas, the PM SHRI will act as "NEP labs".
Features of NEP in school education
The NEP envisages a curricular structure and teaching style divided into various stages – foundational, preparatory, middle and secondary.
The foundational years (pre-school and grades I, II) will involve play-based learning.
At the preparatory level (III-V), light textbooks are to be introduced along with some formal classroom teaching. Subject teachers are to be introduced at the middle level (VI-VIII).
The secondary stage (IX-XII) will be multidisciplinary in nature with no hard separation between arts and sciences or other disciplines.
How will PM SHRI schools be different from Kendriya Vidyalayas or Jawahar Navodaya Vidyalayas?
Kendriya Vidyalayas or Jawahar Navodaya Vidyalayas come entirely under the Centre's Ministry of Education and are fully funded by the Union government under Central Sector Schemes.
While KVs largely cater to children of Union government employees posted in states and UTs, JNVs were set up to nurture talented students in rural parts of the country.
In contrast, PM SHRI schools will be an upgrade of existing schools run by the Centre, states, UTs and local bodies.
This essentially means that PM SHRI schools can either be KVs, JNVs, state government schools or even those run by municipal corporations.
Where will the PM SHRI schools come up?
The Centre has not yet released the list of schools that have been chosen for this purpose though it has been announced that the PM SHRI schools will also "offer mentorship" to other schools in their vicinity.
These schools will be equipped with modern infrastructure including labs, smart classrooms, libraries, sports equipment, art room etc.
It shall also be developed as green schools with water conservation, waste recycling, energy-efficient infrastructure and integration of organic lifestyle in curriculum.
What is a Centrally Sponsored Scheme?
A centrally sponsored scheme is one where the cost of implementation is likely to split in the 60:40 ratio among the Union government and the states/Union Territories.
For instance, the mid-day meal scheme (PM Poshan) or the PM Awas Yojana are examples of centrally sponsored schemes.
In the case of the Northeastern states, Himachal Pradesh, Uttarakhand, Jammu and Kashmir and UTs without legislatures, the Centre's contribution can go up to 90 per cent.
Sutlej-Yamuna Link (SYL) Canal
Sutlej-Yamuna Link (SYL) Canal- Relevance for UPSC Exam
General Studies II- Federalism.
In News
The Supreme Court drew an assurance from the State of Punjab that it will meet the Haryana counterpart within this month to discuss the construction of the Sutlej-Yamuna Link (SYL) Canal which has been languishing for two decades.
About Sutlej-Yamuna Link (SYL) Canal
Sutlej Yamuna Link Canal or SYL as it is popularly known, is an under-construction 214-kilometer-long canal in India to connect the Sutlej and Yamuna rivers.
Historical Background
The construction of Punjab's portion of the canal had led to militant attacks in the 1980s.
The issue had also been a political thorn for successive governments in Punjab, so much so that it led to the State's unilateral enactment of the controversial Punjab Termination of Water Agreements Act of 2004.
This law was, however, struck down by a Constitution Bench in 2016, dashing the hopes of Punjab's farmers to reclaim lands acquired for the SYL canal project.
The SYL canal issue
Before the reorganization, in 1955, out of 15.85 MAF of Ravi and Beas, the Centre had allocated 8 MAF to Rajasthan, 7.20 MAF to undivided Punjab, 0.65MAF to Jammu and Kashmir.
Out of 7.20 MAF allocated, Punjab did not want to share any water with Haryana and thus at the time of reorganization of Punjab in 1966, the issue of sharing of river waters between both the states emerged.
Punjab refused to share waters of Ravi and Beas with Haryana stating it was against the riparian principle.
In March 1976, when the Punjab Reorganization Act was implemented, the Centre notified fresh allocations, providing 3.5 MAF To Haryana.
Later, in 1981, the water flowing down Beas and Ravi was revised and pegged at 17.17 MAF, out of which 4.22 MAF was allocated to Punjab, 3.5 MAF to Haryana, and 8.6 MAF to Rajasthan.
Finally, to provide this allocated share of water to southern parts of Haryana, a canal linking the Sutlej with the Yamuna, cutting across the state, was planned.
Finally, the construction of 214-km SYL was started in April 1982, 122 km of which was to run through Punjab and the rest through Haryana.
Haryana has completed its side of the canal, but work in Punjab has been hanging fire for over three decades.
The Supreme Court's intervention
The issue is back on centre stage after the Supreme Court directed the CMs of Punjab and Haryana to negotiate and settle the SYL canal issue.
The apex court asked for a meeting at the highest political level to be mediated by the Centre so that the states reach a consensus over the completion of the SYL canal.
The meeting remained inconclusive with the Centre expressing the view that the construction of the SYL canal should be completed. But Punjab CM refused categorically.
Punjab's resentment with the project
The dispute is based on the bloody history around the SYL canal. The trouble-torn days of terrorism in Punjab started in the early 1980s when work on the SYL started.
Punjab feels it utilized its precious groundwater resources to grow the crop for the entire country and should not be forced to share its waters as it faces desertification.
It is feared that once the construction of the canal restarts, the youth may start feeling that the state has been discriminated against.
The Punjab CM fears Pakistan and secessionist organisations could exploit this and foment trouble in the state.
Water crisis in Punjab
Punjab is facing severe water crisis due to over-exploitation of its underground aquifers for the wheat/paddy monocycle.
According to the Central Underground Water Authority's report, its underground water is over-exploited to meet the agriculture requirements in about 79 per cent area of the state.
Out of 138 blocks, 109 are "over-exploited", two are "critical" five are "semi-critical" and only 22 blocks are in "safe" category.
Punjab expects a new tribunal
The state wants a tribunal seeking a fresh time-bound assessment of the water availability.
The state has been saying that till date there has been no adjudication or scientific assessment of Punjab River waters.
Kartavya Path
'Kartavya Path'- Relevance for UPSC Exam
GS Paper 2: Governance, Administration and Challenges

Government policies and interventions for development in various sectors and issues arising out of their design and implementation.
'Kartavya Path' in News
Prime Minister Shri Narendra Modi will inaugurate the 'Kartavya Path' on 8th September, 2022 at 7 PM.
Prime Minister will also unveil the statue of Netaji Subhas Chandra Bose at India Gate on the occasion.
'Kartavya Path'
About: The government of India has announced to change the name of Rajpath and Central Vista lawns into Kartavya Path to shed remnants of the British colony in India.
Key Features: 

On Kartavya Path, new pedestrian underpasses, improved parking spaces, new exhibition panels and upgraded night lighting are some other features that will enhance the public experience.
'Kartavya Path' also includes a number of sustainability features like solid waste management, stormwater management, recycling of used water, rainwater harvesting, water conservation and energy efficient lighting systems, among others.
Kartavya Path will exhibit beautified landscapes, lawns with walkways, added green spaces, refurbished canals, new amenity blocks, improved signages and vending kiosks.

Significance: These steps are in line with Prime Minister's second 'Panch Pran' for New India in Amrit Kaal: 'remove any trace of colonial mindset'.

It will symbolise a shift from erstwhile Rajpath being an icon of power to Kartavya Path being an example of public ownership and empowerment.
Need for Development of 'Kartavya Path'
Over the years, Rajpath and adjoining areas of the Central Vista Avenue had been witnessing pressure of increasing traffic of visitors, putting stress on its infrastructure.
It lacked basic amenities like public toilets, drinking water, street furniture and adequate parking space.
Further, there was inadequate signage, poor maintenance of water features and haphazard parking.
Also, a need was felt to organise the Republic Day parade and other National events in a less disruptive manner with minimal restrictions on public movement.
The redevelopment has been done bearing these concerns in mind while also ensuring the integrity and continuity of architectural character.
About the statue of Netaji Subhas Chandra Bose at India Gate
About: The statue of Netaji Subhas Chandra Bose is being installed in the same place where a hologram statue of Netaji was unveiled earlier this year on Parakram Diwas.
Key Features: The Statue of Netaji Subhas Chandra Bose, made of granite, is a fitting tribute to the immense contribution of Netaji to our freedom struggle, and would be a symbol of the country's indebtedness to him.

Crafted by Shri Arun Yogiraj, who was the main sculptor, the 28 feet tall statue has been carved from a monolithic granite stone and weighs 65 MT.
Suspension of MPs from Parliament