'UPSC News Diary Today" is every day published in the evening between 6-7 PM and contains all current affairs articles from the day on a single platform. "UPSC News Diary Today" covers various topics from UPSC Syllabus and is very helpful and time managing for UPSC Aspirants. The framing of this daily current affairs compilation article is easy to read and understandable also.
In the "UPSC News Diary Today" article, we focus on both UPSC Preliminary and Mains exam-oriented current affairs & prepare a gist of daily important news articles from leading National Newspapers, PIB, and other various official sources.
NDMA
Why in news?
The National Disaster Management Authority (NDMA) celebrated its 18th Formation Day on September 28, 2022, in New Delhi.
What is NDMA?
The National Disaster Management Authority (NDMA) is India's apex statutory body for disaster management.
The NDMA was formally constituted on 27th September 2006, by the Disaster Management Act, 2005.
The Prime Minister is its chairperson and it has nine other members. One of the nine members is designated as Vice-Chairperson.
Disaster Management Act also envisaged the creation of State Disaster Management Authorities (SDMAs) headed by respective Chief Ministers and the District Disaster Management Authorities (DDMA) headed by the District Collectors/ District Magistrate and co-chaired by Chairpersons of the local bodies.
The primary responsibility for the management of disaster rests with the State Government concerned. However, the National Policy on Disaster Management puts in place an enabling environment for all i.e., the Centre, state and district.
India is also a signatory to the Sendai Framework for Disaster Risk Reduction (SFDRR) that sets targets for disaster management.
PMGKAY
Why in news?
Centre extends Pradhan Mantri Garib Kalyan Ann Yojana (PMGKAY) for another three months (October 2022-December 2022)
What is PMGKAY?
Under this welfare scheme, 5 kg of food grain per person per month is provided free of cost for all the beneficiaries covered under the National Food Security Act (NFSA) [Antodaya Anna Yojana & Priority Households] including those covered under Direct Benefit Transfer (DBT).
PM Garib Kalyan Anna Yojana (PM-GKAY), started during difficult time of COVID-19 crisis, has provided food security to the poor, needy and the vulnerable households/beneficiaries so that they do not suffer on account of non-availability of adequate foodgrains.
So far, PMGKAY has been in operation for 25 months as under:

Phase I and II ( 8 months) : April'20 to Nov.'20
Phase-III to V (11 months) : May'21 to March'22
Phase-VI    ( 6 months)  : April'22 to Sept.'22
Shyamji Krishna Varma
Introduction
Shyamji Krishna Varma, a great patriot, founded the Indian Home Rule Society, India House and The Indian Sociologist in London.
He was born on October 4, 1857 in Mandvi, Gujarat, and passed away on March 30, 1930 in Geneva, Switzerland.
Why in news?
Today is the birth anniversary of Shri Shyamji Krishna Varma, considered as a staunch nationalist.
Know about him
Born in 1857 in modern-day Gujarat, Shyamji Krishna Varma completed his education in India, before moving on to teach Sanskrit at Oxford University.
In 1905 he founded the India House and The Indian Sociologist, which rapidly developed as an organised meeting point for radical nationalists among Indian students in Britain at the time and one of the most prominent centres for revolutionary Indian nationalism outside India.
Krishna Varma moved to Paris in 1907, avoiding prosecution.
The monthly Indian Sociologist became an outlet for nationalist ideas and through the Indian Home Rule Society, he criticised the British rule in India.
Varma, who became the first President of Bombay Arya Samaj, was an admirer of Dayanand Saraswati, and he inspired Veer Savarkar who was a member of India House in London.
Verma also served as the Divan of a number of states in India.
Know about Arya Samaj
The Arya Samaj is a reform movement and a religious/social organization which was formally established in Bombay in 1875 by Swami Dayananda Saraswati (1824-1883).
Contrary to some misconceptions, it is not a religion or a new sect in Hindu religion. He saw the degraded and debased condition of the Hindus.
His heart bled at the sight of millions of people who were weak, disjointed, deranged and helpless. They were dominated by a few egoistic and power-driven individuals with hidden agendas.
Know about India Homerule Society
On 18 Frbruary 1905, an Indian organisation, the Indian Home Rule Society IHRS was founded in London which sought to promote the cause of self-rule in British India.
The organisation was founded by Shyamji Krishna Varma, with support from a number of prominent Indian nationalists in Britain at the time including Bhikaji Cama, Dadabhai Naoroji and Sardarsinhji Ravaji S. R. Rana.
It was intended to be a rival organisation to the British Committee of the Indian National Congress that was the main avenue of the loyalist opinion at the time.
The  Indian Home Rule Society was a metropolitan organisation modelled after Victorian public institutions of the time.
It had a written constitution and the stated aims to secure Home Rule for India and to carry on a genuine Indian propaganda in this country by all practicable means.
The IHRS was open for membership to Indians only and found significant support amongst Indian students and other Indian populations in Britain.
It recruited young Indian activists and maintained close contact with revolutionary movements in India.
What is Modi-Varma Link?
Shyamji Krishna Varma passed away in 1930, hoping his ashes would return to his motherland after its Independence from the colonial rule.
While the ruling governments had forgotten about the latter, it was Modi who finally brought it back from Geneva.
On 22 August 2003, Modi collected Varma's ashes from the Ville de Genève and the Swiss government, fulfilling the last wish of the freedom fighter.
Mr Modi got the reinstatement certificate of Shyamji Krishna Varma from UK when he visited there in 2015.
National Health Mission (NHM)
National Health Mission (NHM)- Relevance for UPSC Exam
GS Paper 2: Governance, Administration and Challenges

Government policies and interventions for development in various sectors and issues arising out of their design and implementation.
National Health Mission (NHM) in News
The Union Cabinet, chaired by Prime Minister, Shri Narendra Modi, was apprised about the progress under NHM during FY 2020-21 including accelerated decline in MMR, IMR, U5MR and TFR.
It also noted the progress in respect of various diseases programmes like TB, Malaria, Kala-Azar, Dengue, Tuberculosis, Leprosy, Viral Hepatitis etc.
National Health Mission (NHM)
Background: The National Rural Health Mission was launched in 2005 with the objective of building public health systems to provide accessible, affordable and quality health care to the rural population, especially the vulnerable groups, up to the District Hospitals (DH) level.

In 2012, the National Urban Health Mission (NUHM) was conceptualized and the NRHM was rechristened as the National Health Mission (NHM) with the two Sub Missions viz. the NRHM and the NUHM.

About: NHM is implemented for universal benefit – i.e. entire population; services are offered to everyone visiting the public healthcare facilities with a special focus to vulnerable section of the society.
Targets: National Health Mission (NHM) aims to achieve the following objectives-

Reduce MMR to 90 from 113
Reduce IMR to 23 from 32
Reduce U5MR to 23 from 36
Sustain TFR to 2.1
Reduce prevalence of Leprosy to <1/10000 population and incidence to zero in all districts
Annual Malaria Incidence to be <1/1000
Prevent and reduce mortality & morbidity from communicable, non- communicable; injuries and emerging diseases
Reduce household out-of-pocket expenditure on total health care expenditure
Ending the TB epidemic by 2025 from the country.
Implementation Strategy of National Health Mission (NHM)
The implementation strategy of Ministry of Health and Family Welfare under NHM is to provide financial and technical support to States / Union Territories (UTs).
It also enables States/UTs to provide accessible, affordable, accountable, and effective healthcare upto District Hospitals (DHs), especially to the poor and vulnerable sections of the population.
It has also aimed to bridge the gap in rural healthcare services through improved health infrastructure, augmentation of human resource and improved service delivery in rural areas.
It has envisaged decentralization of programme to district level to facilitate need-based interventions, improve intra and inter-sectoral convergence and effective utilization of resources.
Progress under National Health Mission (NHM)
Progress under NHM during 2020-21 is as under:
Ayushman Bharat-Health & Wellness Centres: The approvals of 1,05,147 Ayushman Bharat-Health & Wellness Centres were accorded till 31st March 2021.

1,17,440 Health & Wellness Centres were operationalized against the cumulative target of 1,10,000 till 31st March, 2022.

Improvement in Women and Child Health: There has been acceleration in decline of Maternal Mortality Ratio (MMR), Under Five Mortality Rate (U5MR) and the IMR since the launch of the NRHM/NHM.

U5MR in India has declined from 49 in 2013 to 36 in 2018
As per SRS 2017-19, MMR has further reduced to 103.
As per SRS 2020, IMR has further reduced to 28.
At the current rate of decline, India should able to reach its SDG target (MMR-70, U5MR-25) much before the due year i.e. 2030.
LaQshya: 202 Labour Rooms & 141 Maternity Operation Theatres are State LaQshya certified and 64 Labour Rooms & 47 Maternity Operation Theatres are National LaQshya certified.
National Ambulance Services (NAS): As on March 2021, 35 States / UTs have the facility where people can Dial 108 or 102 for calling an ambulance. 735 additional Emergency Response Service vehicles were added in 2020-21.

During 2020-21, 30 additional Mobile Medical Units (MMUs) were added.

24×7 Services and First Referral facilities: During 2020-21, 1140 facilities were added as FRUs operationalization.
Kayakalp: 10,717 public health facilities received Kayakalp awards under this scheme in 2020-21.
Malaria: The total number of malaria cases and deaths reported in 2020 were 1,81,831 and 63 respectively in comparison to 11,02,205 cases and 561 deaths reported in 2014, indicating a decline of 83.50% malaria cases and 88.77% deaths in comparison to the corresponding period of 2014.
Kala–Azar: The percentage of Kala Azar (KA) endemic blocks, achieving the elimination target of < 1 KA case per 10,000 population, increased from 74.2% in 2014 to 97.5% in 2020-21.
Lymphatic Filariasis: In 2020-21, among 272 LF endemic districts, 98 districts have successfully cleared 1 Transmission Assessment Survey (TAS-1) and stopped MDA and these districts are under Post MDA surveillance.
Dengue: In relation to Dengue, the National target was to sustain case fatality rate (CFR)<1 percent.

The target was achieved as case fatality rate in 2014 was 0.3% and during 2015 to 2018, CFR has been sustained at 0.2%.
Further in 2020, it has been sustained at 0.1% as it was in 2019.

National Tuberculosis Elimination Programme (NTEP): A total of 1,285 Cartridge Based Nucleic Acid Amplification Test (CBNAAT) machines and 2,206 Truenat machines are operational at district level across the country.

In 2020, 29.85 lakh molecular tests have been performed. This is 4 times increase as compared to 7.48 lakh during 2017.
In 2020, 30,605 MDR/RR-TB patients have been initiated on shorter MDR-TB regimen, 10,489 DR-TB patients have been initiated on newer drug containing regimen (Bedaquiline-10,140 and Delamanid-349) throughout country.

Pradhan Mantri National Dialysis Programme (PMNDP): It was launched in 2016 to support dialysis facilities in all district hospitals in the PPP mode under NHM.

During FY 2020-21, PMNDP has been implemented in 35 States/UT in 505 Districts in 910 Dialysis Centres by deploying 5781 machines.
During 2020-21, total 3.59 lakh patient availed dialysis services and 35.82 Lakhs Hemo-dialysis Sessions held.
JALDOOT App
JALDOOT App- Relevance for UPSC Exam
GS Paper 2: Governance, Administration and Challenges

Government policies and interventions for development in various sectors and issues arising out of their design and implementation.

JALDOOT App in News
Recently, Union Minister of State for Rural Development and Steel, Shri Faggan Singh Kulaste launched the "JALDOOT App and JALDOOT App e-brochure" at a function in New Delhi.
JALDOOT App
About: Jaldoot Application has been developed to be used across the country to capture the water level of selected 2-3 wells in a village.
Design and Development: JALDOOT app has been jointly developed by Ministry of Rural Development and Panchayati Raj.
Implementation
Manual monitoring of water levels in open wells will be measured twice in a year, from 1st May to 31st May as pre-monsoon water level and from 1st October to 31st October for post-monsoon level for the same well.
Jaldoots, that is, officers assigned to measure the water levels, should also upload the geo-tagged photographs through the app on every occasion of measurement.
Jaldoot Mobile app will work in both online and offline mode.

So water level can be captured even without internet connectivity and captured date will be stored in mobile and when mobile comes in the connectivity area, data will synchronize with the central server.

The regular data to be input by the Jaldoots would be integrated with the database of National Water Informatics Centre (NWIC), which can be utilised for analysis and display of various useful reports for the benefit of various stakeholders.
Water level report, Monsoon Report and Registered user report are available at JALDOOT web portal.
Need for Jaldoot App
Despite promoting watershed development, afforestation, waterbody development and renovation, rainwater harvesting like initiatives, the ground water level in various parts of the country has depleted.
Withdrawal of ground water has reached critical levels in many parts of the country and addressing this issue is a priority. Therefore measurement and observation of the levels of water tables across the country has become necessary.
Importance of JALDOOT App
With the newly launched app, the State Government/UTs and gram panchayats should involve themselves towards systematically collecting ground water level data and assimilation of the same in the central digital database for analysis.
Jaldoot app will facilitate in observing water tables across the country and the resulting data can be utilised for Gram Panchayat Development Plan and Mahatma Gandhi NREGA Plans.
Tokenization in online purchase
Tokenization in online purchase: Relevance for UPSC Exam
General Studies III- Indian Economy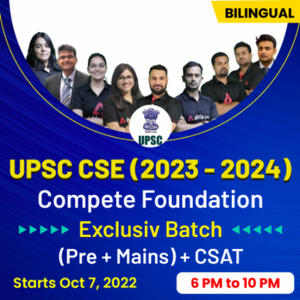 Tokenization in online purchase: In News
The RBI's deadline for tokenization of cards used in online payments passed on 30 September.
What is Tokenization?
Tokenization refers to the replacement of credit and debit card details with an alternative code called a 'token'.
This token is unique for a combination of card, token requestor (the entity that accepts a request from the customer for tokenization of a card and passes it on to the card network to issue a token) and the device.
Tokenization: Working
Tokenizing credit and debit cards is a way to reduce the number of places where your card data can be found.
For instance, payments on Uber showed a warning that your card data will be saved with payment gateways such as Visa and Mastercard.
What it is saying is that a merchant like Uber will have to work with payment networks like Visa to convert the card details into a digital token, which is then used to validate transactions.
As a result, the card details you enter on the Uber app, or any online platform, are not stored on the company's cloud servers, and are hence more secure.
What is the digital token being used?
The digital token is a randomized string, usually alphanumeric. So, a 16-digit card number gets converted to something like 8f9%yf57ljTa.
It is generated by computer programmes, and the card network tags the token to your actual card details, and relays the token to the merchant.
When payments are to be requested, the merchant sends this token to the card network, which matches it against the saved details and validates the transaction.
A third party accessing the token won't have use for it, since tokens will be unique across combinations of card, token requestor and merchants.
Tokenization services
Tokenization can be performed only by the authorized card network and recovery of original Primary Account Number (PAN) should be feasible for the authorized card network only.
Adequate safeguards have to be put in place to ensure that PAN cannot be found out from the token and vice versa, by anyone except the card network.
RBI has emphasized that the integrity of the token generation process has to be ensured at all times.
Tokenization: Benefits
Transaction safety: Tokenization reduces the chances of fraud arising from sharing card details.
Easy payments: The token is used to perform contactless card transactions at point-of-sale (PoS) terminals and QR code payments.
Data storage: Only card networks and card-issuing banks will have access to and can store any card data.
Difference between Tokenization and Encryption
The primary difference is that the token cannot lead one to the card details.
In encryption, a computer program obfuscates data using an encryption key, and this key can turn the data back to its original form.
In tokenization, however, there is no way to know what data a token represents unless one has access to the databases of the actual issuer of that token.
In many cases, laws do not consider tokens as "sensitive data", and hence, companies don't have to ensure the same compliance to protect them.
MeFSAT Database for Medicinal Fungi
MeFSAT Database for Medicinal Fungi: Relevance for UPSC Exam
General Studies III- Awareness In The Fields Of It, Space, Computers, Robotics, Nano-Technology, Bio-Technology, Pharma Sector & Health Science
In News
An analytical study of medicinal fungi using MeFSAT carried out by researchers from Chennai shows that some chemicals they secrete may find use as novel drugs.
Chennai-based researchers analysed the structure of 1,830 secondary metabolites of medicinal fungi.
Secondary metabolites are chemical compounds that fungi produce when they are stressed.
They enhance the fungus' ability to survive.
What is MeFSAT?
MeFSAT (Medicinal Fungi Secondary Metabolites and Therapeutics) is a database that compiles information on 184 medicinal fungi, including mushrooms.
It is a manually curated database that compiles information on secondary metabolites and reported therapeutic uses of medicinal fungi from published research articles and specialized books on the subject.
What are Medicinal Fungi?
Medicinal fungi belong to two taxonomic divisions namely, basidiomycota and ascomycota.
Mushrooms belong to the basidiomycota division. An example is Agaricus bisporus, the button mushroom, which can be consumed.
Fungi belonging to the ascomycota division are generally not mushrooms.
Examples of fungi-based medicines
Cordycepin, a secondary metabolite produced by Cordyceps species of fungus, is known to have anti-tumor properties.
Not only cordycepin, in general, but several secondary metabolites are also known to be beneficial for humans in terms of both therapy and health.
PM Launches 5G Services
PM Launches 5G Services- Relevance for UPSC Exam
GS Paper 2: Governance, Administration and Challenges

Government policies and interventions for development in various sectors and issues arising out of their design and implementation.
PM Launches 5G Services in News
Recently, the Prime Minister, Shri Narendra Modi launched 5G services in Pragati Maidan, New Delhi, ushering in a new technological era.
He also inaugurated the sixth edition of the India Mobile Congress and also witnessed the IMC Exhibition that was put on the occasion.
5G Services- Demonstration by Major Telecom Operators
The three major telecom operators of the country demonstrated one use case each in front of the Prime Minister to show the potential of 5G technology in India.
Reliance Jio: It connected a teacher from a school in Mumbai, with students in three different locations in Maharashtra, Gujarat and Odisha.

This demonstrated how 5G will facilitate education by bringing teachers closer to students, obliviating the physical distance between them.
It also demonstrated the power of Augmented Reality (AR) on screen and how that is being used to teach children across the country, remotely, without the need for an AR device.

Vodafone Idea: Its test case demonstrated the safety of workers in an under-construction tunnel of Delhi Metro through the creation of a Digital Twin of the tunnel on the dias.

Digital Twin will help give safety alerts to workers in real time from a remote location.

Airtel demo: students from Dankaur, Uttar Pradesh witnessed a lively and immersive education experience to learn about the solar system with the help of Virtual reality and Augmented reality.
5G Services- Four Pillars of Digital India
Digital India focuses on 4 Pillars, in four directions at once. The four pillars are as follows-
Price of the Device: The low cost of devices can only be achieved through Aatmnirbharta. The mobile manufacturing units have now gone up to 200.

From exporting zero mobile phones in 2014, today India has become a mobile phone exporting country worth thousands of crores.
All these efforts have had an impact on the cost of the device. The government is further working on ensuring more features at a lower cost.

Digital Connectivity: From less than 100 panchayats in 2014 now 1.7 lakh panchayats are connected by optical fiber.

Government is working on the goal of Internet for all.

Cost of Data: the industry was given a slew of incentives and technologies like 4G received policy support. This brought down the price of data and a data revolution was ushered in the country.
Idea of 'Digital First': India went ahead and made the way for digital payments easier. The government itself promoted citizen-centric delivery service through the app.
Importance of 5G Services
5G technology will offer a wide range of benefits to the common people. It will help in providing seamless coverage, high data rate, low latency, and highly reliable communications.
Also, It will increase energy efficiency, spectrum efficiency and network efficiency.
5G technology will help in connecting billions of Internet of Things devices, will allow higher quality video services with mobility at high speed, and delivery of critical services such as telesurgery and autonomous cars among others.
5G will help in real-time monitoring of disasters, precision agriculture, and minimising the role of humans in dangerous industrial operations such as in deep mines, offshore activities etc.
Unlike existing mobile communication networks, 5G networks will allow tailoring of requirements for each of these different use cases within the same network.
What is 5G technology?
5G or fifth generation is the latest upgrade in the long-term evolution (LTE) mobile broadband networks. It works in 3 bands, namely low, mid and high frequency spectrum — all of which have their own uses as well as limitations.
The maximum speed in the low band spectrum is 100mbps. So, while it can be used and installed for cell phone users who may not have specific demands for very high-speed internet, the low band spectrum may not be optimal for specialised needs of the industry.
The mid-band spectrum offers higher speeds compared to the low band. It, however, has limitations in terms of coverage area and penetration of signals.
The high-band spectrum offers the highest speed of all the three bands, but has extremely limited coverage and signal penetration strength.
Cabinet approves Auction of IMT/5G Spectrum