"UPSC News Diary For Today" is every day published in the evening between 6-7 PM and contains all current affairs articles from the day on a single platform. "UPSC News Diary For Today" covers various topics from UPSC Syllabus and is very helpful and time managing for UPSC Aspirants. The framing of this daily current affairs compilation article is easy to read and understandable also.
In the "UPSC News Diary For Today" article, we focus on both UPSC Preliminary and Mains exam-oriented current affairs & prepare a gist of daily important news articles from leading National Newspapers, PIB, and other various official sources.
Prevention and Treatment Options Against Monkeypox
Do we have specific treatment options against monkeypox?
There are no specific treatments available for monkeypox. Clinical management of monkeypox includes relieving symptoms and managing complications and preventing long-term effects. It is also not currently understood if a previous monkeypox infection lends protective immunity against future infections.
Would antiviral available for Small Pox prevention help?
Due to the genetic similarities of smallpox and monkeypox viruses, vaccines and antiviral agents used for the worldwide eradication of smallpox can also protect against monkeypox.
The WHO reports that vaccination against smallpox is approximately 85% effective in preventing monkeypox and thus prior immunisation against smallpox may lead to mild disease.
Although the original smallpox vaccines are not available to the general public, newer vaccines have been developed of which one was approved in 2019 for monkeypox prevention.
Studies are now being conducted to understand the effectiveness and feasibility of vaccination in preventing monkeypox.
What is India's Sports Code?
India's Sports Code: In News
FIFA would ban AIFF if the amendments to the AIFF's new constitution and elections to the national football body were not completed by the given deadlines.
India's Sports Code
The Sports Code, or National Sports Development Code of India to be precise, was introduced in 2011 by the Central government, which wanted good governance practices in the management of sports at the national level without interfering in the autonomy of the national sports bodies.
It was widely accepted that such a sports code was needed as it was felt that most of the sports federations had become personal fiefdoms of certain individuals — many of them politicians — as they continued to remain in power for long periods.
If a body is found to be violative of the sports code, it can be put under a Committee of Administrators (CoA).
The National Sports Code laid down restrictions regarding age and tenure.
Russia-Ukraine Grain Deal
Russia-Ukraine Grain Deal: Why in the News?
Ukraine and Russia have signed "mirror" deals which will allow Kyiv to resume exports of grain through the Black Sea.
Both sides attended the signing ceremony in Istanbul but did not sit at the same table.
Russia-Ukraine Grain Deal: What will change?
The agreement will allow millions of tonnes of grain, currently trapped in Ukraine by the war, to be exported.
The world shortage of Ukrainian grain since Russia's 24 February invasion has left millions at risk of hunger.
The deal – which took two months to reach – is set to last for 120 days, with a co-ordination and monitoring centre to be established in Istanbul, staffed by UN, Turkish, Russian and Ukrainian officials.
It can be renewed if both parties agree.
IN-SPACe
About IN-SPACe
IN-SPACe is a single window agency under the Department of Space to promote, handhold and authorize the activities of the private sector in the space domain.
Indian Space Research Organisation (ISRO) was in the process of developing indigenous capabilities towards space tourism through the demonstration of human space flight capability to Low Earth Orbit(LEO).
Indian National Space Promotion and Authorization Centre (IN-SPACe) is seeking to promote active participation of the private sector in carrying out end-to-end space activities, which also includes space tourism.
The Department of Space was in the process of drafting a comprehensive, integrated space policy, which shall provide direction to the activities of the private Indian space industry.
WHO Declares Monkeypox a Public Health Emergency
Monkeypox a Public Health Emergency- Relevance for UPSC Exam
GS Paper 2: Governance, Administration and Challenges- Issues relating to development and management of Social Sector/Services relating to Health, Education, Human Resources.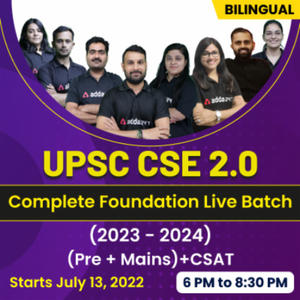 Monkeypox a Public Health Emergency in News
Recently, the World Health Organisation (WHO) sounded its highest level of alarm for Monkeypox, declaring it a 'Public Health Emergency of International Concern'.
After three cases in Kerala, a case of Monkeypox has been detected in Delhi.

This is the fourth case of the disease in India- and crucially, this is the first case in which the patient has no history of international travel.
What does it mean to declare Monkeypox as a Public Health Emergency of International Concern?
Declaring a global emergency means the Monkeypox outbreak is an "extraordinary event" that could spill over into more countries and requires a coordinated global response.

The threat level, however, is moderate for all regions across the world- barring Europe, where it is assessed to be high.

The Monkeypox as Public Health Emergency of International Concern declaration was also used for Covid-19 in January 2020.
This is the seventh time the highest alarm level is being used since 2009. These are the earlier instances:

H1N1 pandemic (2009),
Increasing polio cases (2014),
Ebola outbreak in Western Africa (2014),
Zika virus epidemic (2015-16),
Kivu Ebola epidemic in Democratic Republic of Congo (2018-20), and
Covid-19.

The WHO had advised not to confuse monkeypox with chickenpox, measles, bacterial skin infections, scabies, syphilis and medication-associated allergies.
Monkeypox Disease- Spread Across the World and India
Cases Worldwide: More than 16,000 monkeypox cases have been reported from 75 countries. Last month, 3,040 cases had been reported from 47 countries. Five people have died of the infection so far.

WHO's assessment is that the risk of monkeypox is moderate globally and in all regions, except in the European region where we assess the risk as high.

Cases in India: After three cases in Kerala, a case of Monkeypox has been detected in Delhi.

This is the fourth case of the disease in India- and crucially, this is the first case in which the patient has no history of international travel.
What is monkeypox?
About: Monkeypox is a viral zoonotic disease with symptoms similar to smallpox, although with less clinical severity.
Origin: The infection was first discovered in 1958 following two outbreaks of a pox-like disease in colonies of monkeys kept for research, thus leading to the name 'monkeypox'.
Monkeypox Symptoms, Effects and Treatment
Symptoms: According to the US Centers for Disease Control and Prevention (CDC), monkeypox begins with a fever, headache, muscle aches, back ache, and exhaustion.
Effects on Humans: The infection can also cause the lymph nodes to swell (lymphadenopathy), which smallpox does not.

Skin eruptions show up within two days of fever.
The rash is more concentrated on the face as is apparent in 95 per cent cases.
In 75 per cent cases, it is found in the palm and sole of the feet.
It affects the oral mucous membrane in 70 per cent of the cases.
The conjunctiva, cornea of the eye and the genital area can also get affected.
Patients should isolate and watch out for pain in eye or blurring of vision, shortness of breath, and decrease in urine output.

Period of Infection: Monkeypox is usually a self-limiting disease with symptoms lasting from two to four weeks

The period of communicability is 1-2 days before the rash until all the scabs fall off/get subsided.

Monkeypox Treatment: According to the doctors, monkeypox is a very well-understood condition that can be managed efficiently with available clinical remedies. However, there is no proven treatment for monkeypox so far.

The WHO recommends supportive treatment depending on the symptoms, and those infected are advised to isolate immediately.
However, the smallpox vaccine, with which older Indians have been immunised over the past decades, works against monkeypox, and provides long-lasting immunity.
Smallpox was eradicated in India in 1977.
India's 5G Deployment
With over 117 crore telecom users and more than 82 crore internet subscribers, India is one of the fastest-growing markets for digital consumers, India is one of the fastest-growing markets for digital consumers.
India is the second-fastest digitizing economy according to a 2019 study by Mckinsey
5G Technology is going to make inroads into the country very soon. A basic requirement of 5G will be data transmission networks. Optical fibre is the backbone of the digital infrastructure required for this purpose — the data is transmitted by light pulses travelling through long strands of thin fibre.
WHAT IS 5G TECHNOLOGY AND HOW IT IS DIFFERENT?
5G or fifth generation is the latest upgrade in the long-term evolution (LTE) mobile broadband networks and works in 3 bands, namely low, mid and high frequency spectrum.
Low band spectrum has shown great promise in terms of coverage and speed of Internet and data exchange, the maximum speed is limited to 100 Mbps (Megabits per second) which makes it suitable for commercial cellphone users who may not have specific demands for very high-speed Internet, the low band spectrum may not be optimal for specialized needs of the industry.
The mid-band spectrum, on the other hand, offers higher speeds compared to the low band, but has limitations in terms of coverage area and penetration of signals.
5G has indicated that this band may be used by industries and specialized factory units for building captive networks that can be moulded into the needs of that particular industry
5G offers the highest speed of all the three bands, but has extremely limited coverage and signal penetration strength.
EVOLUTION FROM FIRST GENERATION TO FIFTH GENERATION
1Gwas launched in the 1980s and worked on analog radio signals and supported only voice calls.
2Gwas launched in the 1990s which uses digital radio signals and supports both voice and data transmission with a bandwidth of 64 Kbps.
3Gwas launched in the 2000s with a speed of 1 Mbps to 2 Mbps and it has the ability to transmit telephone signals including digitised voice, video calls and conferencing.
4Gwas launched in 2009 with a peak speed of 100 Mbps to 1 Gbps and it also enables 3D virtual reality.
5G in INDIA
India's National Digital Communications Policy 2018 highlights the importance of 5G when it states that the convergence of a cluster of revolutionary technologies including 5G, the cloud, Internet of Things (IoT) and data analytics, along with a growing start-up community, promise to accelerate and deepen its digital engagement, opening up a new horizon of opportunities.
India had, in 2018, planned to start 5G services as soon as possible, with an aim to capitalize on the better network speeds and strength that the technology promised and now government has decided to auction off 72 Ghz of airwaves to rollout 5G services in the country.
THE CHALLENEGES 
Major challenge that India will face while enabling the 5G services in the country will be the process of FIBERISATION-Connecting radio towers with each other via OPTIAL FIBRE CABLE.
FIBRE based media-OPTICAL MEDIA provides infinite bandwidth and coverage and, low latency and high insulation from interference. For better coverage to consumers and businesses, it will be necessary to increase the density of mobile towers.
To fully utilize the 5G services we need to increase the fiberized towers (currently on 33%) and for that we need atleast 16 times more fibre.
Data capacity needs to be increased as well in fiberized towers.
Government programmes like BharatNet and Smart cities along with PM Narendra Modi's vision to connect every village in the country with Optical Fibre Cable (OFC) in 1000 days needs to push the cable deployment speed to 1251 km a day from the existing one that stands at 350 km a day.
The Indian Telegraph Right of Way rules, 2016 a gazette notified by Department of Technology to incorporate nominal one-time compensation and uniform procedure for establishment of Overground Telegraph Line (OTL) needs to be implemented uniformly throughout the country by states as well as various ministries that have yet not adopted these rues citing their own departmental rules.
STEPS TAKEN BY GOVERNMENT
DoT'S GatiShakti- An online portal to simplify Right of Way (RoW) approvals and deployment of 5G cables.

This will enable the centralization of approvals for telecom infrastructure projects including 5G and help the operators to deploy the required infrastructure for the upcoming 5G rollout in a timely manner.

DoT has revised the RoW rules in 2021   making it easier to install aerial optical fibre cable in the country.
World Press Freedom Index 2022
World Press Freedom Index 2022- Relevance for UPSC Exam
GS Paper 2: Governance, Administration and Challenges- Transparency and accountability; transparency & accountability and institutional and other measures.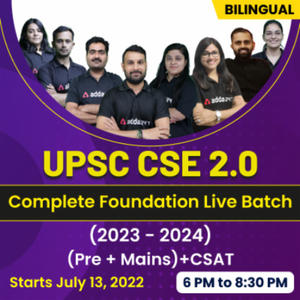 World Press Freedom Index 2022 in News
Recently, the Centre informed Parliament that it did not agree with the conclusions drawn by 'Reporters Without Borders' in the World Press Freedom Index 2022.
What is the rank of India in World Press Freedom Index 2021?
World Press Freedom Index 2022 Report and India's Stand
India's Rank: World Press Freedom Index 2022 ranked India at 150 among 180 nations in its 2022 report.
'Reporters Without Borders' Findings on India: Press Freedom Index 2022 report-

Described India as "one of the world's most dangerous countries for the media" and
Noted that "journalists are exposed to all kinds of physical violence, including police violence, ambushes by political activists and deadly reprisals by criminal groups or corrupt local officials."

India's Stand: India does not agree with the conclusions drawn by the organisation for various reasons, including-

Very low sample size,
Little or no weightage to fundamentals of democracy,
Adoption of a methodology which is questionable and non-transparent".

Role of PCI: Press Council of India (PCI) has been set up under the Press Council Act, 1978 mainly to preserve the freedom of the press and improve the standards of newspapers and news agencies in the country.

PCI looks into the complaints filed 'by the Press' regarding curtailment of press freedom.
Press Freedom Index- Global Scenario
Top Performers: Norway (1st) Denmark (2nd), Sweden (3rd) Estonia (4th) and Finland (5th) grabbed the top positions in the Press Freedom Index 2022.
Bottom Ranking Country: North Korea remained at the bottom of the list of the 180 countries and territories in the Press Freedom Index.
Russia Ukraine War: Russia was placed at 155th position, down from 150th last year on the Press Freedom Index 2022.

The invasion of Ukraine (106th) by Russia (155th) at the end of February reflects this process, as the physical conflict was preceded by a propaganda war.

China's Ranking: China climbed up by two positions with the Reporters Without Borders placing it at 175th position on the Press freedom index 2022.

Last year, China was placed at 177th position on the press freedom index.
About Press Freedom Index
About: Press Freedom Index annually ranks countries and regions according to the level of freedom available to journalists.

Note: press freedom index does not measure quality of journalism prevalent in a country or region.

Publishing Organization: Press Freedom Index 2022 has been published every year since 2002 by Reporters Sans Frontieres (RSF) or Reporters Without Borders.

RSF is based in Paris and is an independent NGO with consultative status with the United Nations, UNESCO, the Council of Europe and the International Organisation of the Francophonie (OIF).

Categories: The Press Freedom Ranking is based on a country's performance in five broad categories-

Political context,
Legal framework,
Economic context,
Sociocultural context and
Safety of journalists.
MARBURG Virus Disease
The outbreak of lethal MARBURG virus has taken the world by storm at a time when everyone is just flustered by the spread of Monkeypox which now has been declared as Public Health Emergency of International Concern (PHEIC) by World Health Organization (WHO) and the world is already exhausted from battling the COVID pandemic.
First reported in 1967 in a town called Marburg in Germany and in Belgrade, Yugoslavia (now Serbia). There were simultaneous outbreaks in both cities. It came from monkeys imported from Uganda for laboratory studies in Marburg. The laboratory staff got infected as a result of working with materials (blood, tissues and cells) of the monkeys. Of 31 cases associated with these outbreaks, seven people died.
Marburg virus disease (MVD), formerly known as Marburg hemorrhagic fever, is a severe, often fatal illness in humans causing viral hemorrhagic fever.
Rousettus Aegyptiacus, fruit bats of the Pteropodidae family, are considered to be natural hosts of Marburg virus and is transmitted to people through contact with materials (fluids, blood, tissues and cells) of an infected host or reservoir or infected person.
Human MVD infection results from prolonged exposure to mines or caves inhabited by Rousettus bat colonies.
Burial ceremonies that involve direct contact with the body of the deceased can also contribute in the transmission of Marburg.
People remain infectious as long as their blood contains the virus.
SYMPTOMS
Incubation period (interval from infection to onset of symptoms) varies from 2 to 21 day
High fever, severe headache and severe malaise.
Severe watery diarrhea (can last for a week).
Abdominal pain and cramping.
Nausea and vomiting can begin on the third day.
Non-itchy rash in most patients between 2 and 7 days after onset of symptoms.
Hemorrhagic manifestations between 5 and 7 days with fatal cases usually have some form of bleeding, often from multiple areas.
CHALLENGES WITH MARBURG VIRUS DISEASE
It is difficult to clinically distinguish MVD from diseases such as malaria, typhoid fever and other viral hemorrhagic fevers.
There is no approved antiviral treatment or vaccine for MVD as of now.
TREATMENTS AND VACCINES
There are no vaccines or antiviral treatments approved for MVD. supportive care – rehydration with oral or intravenous fluids – and treatment of specific symptoms, improves survival.
Supportive care – rehydration with oral or intravenous fluids – and treatment of specific symptoms, improves survival can sustain the spread and improves survival.
DEVELOPMENTS IN VACCINATION
Monoclonal antibodies (mAbs) under development and antivirals such as Remdesivir and Favipiravir that have been used in clinical studies for Ebola Virus Disease (EVD) could also be tested for MVD or used under compassionate use/expanded access.
Zabdeno (Ad26.ZEBOV) and Mvabea (MVA-BN-Filo) could potentially protect against MVD, but the efficacy has not been proven in clinical trials.
PREVENTION AND CONTROL
Community engagement is key to successfully controlling the outbreaks. Raising awareness of risk factors for Marburg infection and protective measures that individuals can take is an effective way to reduce human transmission.
Risk reduction messaging should focus on several factors:
Reducing the risk of bat-to-human transmission arising from prolonged exposure to mines or caves inhabited by fruit bat colonies
Reducing the risk of human-to-human transmission in the community
Communities affected by Marburg should make efforts to ensure that the population is well informed, both about the nature of the disease itself and about necessary outbreak containment measures.
Outbreak containment measures include prompt, safe and dignified burial of the deceased, identifying people who may have been in contact with someone infected with Marburg and monitoring their health for 21 days, separating the healthy from the sick to prevent further spread and providing care to confirmed patient and maintaining good hygiene and a clean environment need to be observed.
Reducing the risk of possible sexual transmission.
WHO response
WHO aims to prevent Marburg outbreaks by maintaining surveillance for Marburg virus disease and supporting at-risk countries to develop preparedness plans. The following document provides overall guidance for control of Ebola and Marburg virus outbreaks:
When an outbreak is detected WHO responds by supporting surveillance, community engagement, case management, laboratory services, contact tracing, infection control, logistical support and training and assistance with safe burial practices.
WHO has developed detailed advice on Marburg infection prevention and control: