Reaping the Potential of the Female Workforce: Relevance
GS 3: Indian Economy and issues relating to planning, mobilization, of resources, growth, development and employment.
Reaping the Potential of the Female Workforce: Context
The large-scale adoption of digital and smartphone technologies and the increased need for personal care have opened up a variety of job opportunities for women. However, we need a concerted effort to take advantage of this market opportunity.
Reaping the Potential of the Female Workforce: Steps needed
Increasing female labour force participation: India's female labour force participation (FLFP) rate is the lowest among the BRICS countries. It must be increased not only to achieve economic growth but also to promote inclusive growth and achieve the Sustainable Development Goals.
Investment in health care facilities: Increased investment in better health and care facilities improve the well-being of India's people and hence their economic productivity, more particularly for women.

The care service sector, which includes health, education, and other personal care services, is more labour-intensive than sectors such as manufacturing, construction or other service sectors.

Gig and platform economy: The gig and platform economy offer flexibility and freelancing jobs. The ILO Global Survey (2021) have also noted that working from home or job flexibility are particularly important for women. However, owning a smartphone—a prerequisite for remote working—is still an issue for vast majority of women. Steps should be taken to boost women's employment in the gig and platform sector.
Access to higher education and skill training: Women and their families need to be motivated to take up higher education through incentives such as scholarships as well as transport and hostel facilities, to improve their employment outcomes.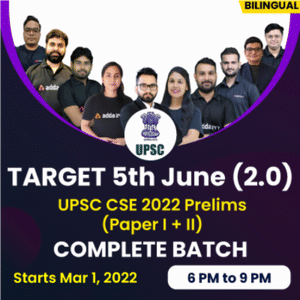 Reaping the Potential of the Female Workforce: Way forward
Governments, skill training partners, private firms, corporates and industry associations as well as civil society organisations all need to come together to create enabling measures for women.
Read current affairs for UPSC