Relevance
International Relations: Bilateral, regional and global groupings and agreements involving India and/or affecting India's interests.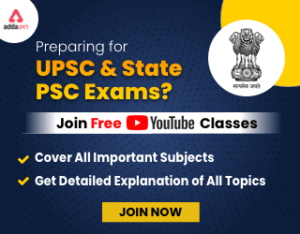 Get free video for UPSC CSE preparation and make your dream of becoming an IAS/IPS/IRS a reality
Context
With the withdrawal of the United States from Afghanistan in process, New Delhi has decided to ramp down its civilian presence in the war-torn country, bracing for a full-blown civil war.
Evacuation: India has 'temporarily' closed its consulate in Kandahar and evacuated its diplomats and Indo-Tibetan Border Police (ITBP) personnel stationed there.

It has also suspended operations in the Indian consulates in Jalalabad and Herat.
Rainwater harvesting: Countering Water Scarcity
Major challenges for India in the present geo-political scenario of Afghanistan
To safeguard its civilian assets there
To stay relevant in the unfolding 'great game' in and around Afghanistan
To abandon its half-hearted, half-embarrassed, ideologically hesitant meandering outreach towards the Taliban.
Bad Bank: Importance And Criticism
Steps taken by India to normalize its relation with the Taliban
Moscow conference, 2018: organized by Russia, which was attended by Taliban, members of the Afghan High Peace Council, and other countries from the region. India also sent a 'non-official delegation' of two retired diplomats to Moscow.
Intra-Afghan negotiations in north-western frontier: was attended by India's Foreign minister in September 2020.
Menace of Drug/Substance abuse in India: Causes, Impacts and Solutions
India's rationale for a half-hearted indirect approach towards Taliban
Five possible reasons for this:
To maintain trust with the present Afghan government: direct talk with the Taliban may push the present Afghan government towards China and SCO for national security and political survival.
Lack of direct communication with the Taliban on the ground: India's communication with the Taliban is through Doha-based Taliban negotiators who are believed to be close to Pakistan.
Poor track record of Taliban 1.0: hence, India does not want to openly associate with the Taliban.
Lack of clarity about the real intentions of the Taliban when it comes to power in Kabul.
Possibility of Pakistan acting out against India in Kashmir if India were to establish deeper links with the Taliban.
Bad Bank: Importance And Criticism
Rationale for more active, open dialogue with Taliban
Securing national interests: India should gradually start establishing communication mechanisms with the Taliban to ensure its long-term interest in Afghanistan.

Taliban today has control over more than one-third of the Afghanistan districts.

Strategic necessity rather than a taboo: As Taliban, one way or another, is going to be part of the political scheme of things in Afghanistan.

Unlike in 1996, a large number of players in the international community are going to recognize/negotiate/do business with the Taliban.

To counter Pakistan's influence on the Taliban: the less proactive the Indian engagement with the Taliban, the stronger Pakistan-Taliban relations would become.

Letting the Pakistani deep state exclusively deal with the Taliban is an inherently bad idea.

Taliban 2.0 would want to hedge its interests against Pakistan: Taliban may prefer to ensure its own sovereignty and even question the legitimacy of the Durand Line separating Pakistan and Afghanistan, something Pakistan was always concerned about.

That is precisely when New Delhi should engage the Taliban.

To ensure the security of civilian and economic assets in Afghanistan: as many Indian civilians live in Afghanistan and around $3billion dollars has been invested in Afghanistan by India.
Supreme Court Verdict on 97th amendment
Way forward
Open up the congested north-western frontier of India: Backchannel talks with Pakistan, political dialogue with the mainstream Kashmiri leadership, secret parleys with Taliban all indicate that New Delhi is working on this.

This is important to realize India's continental grand strategy.

Basic statecraft requires that we follow a close interaction with the Taliban as making peace with the fait accompli is not always a bad thing especially in the absence of better alternatives.