Swadesh Darshan scheme- Relevance for UPSC Exam
GS Paper 2: Governance, Administration and Challenges- Government policies and interventions for development in various sectors and issues arising out of their design and implementation.

स्वदेश दर्शन योजना- हेरिटेज सर्किट थीम के अंतर्गत स्वीकृत नवीन परियोजनाएं
Swadesh Darshan scheme in News
Recently, the Ministry of Tourism has sanctioned 10 projects under the Heritage Circuit theme of the Swadesh Darshan scheme.

This includes the project 'Development of Tezpur – Majuli – Sibsagar' sanctioned for Rs. 90.98 cr. under the Heritage circuit theme in the State of Assam.

The Ministry of Tourism has now revamped its Swadesh Darshan scheme in order to develop sustainable and responsible destinations with a tourist & destination-centric approach.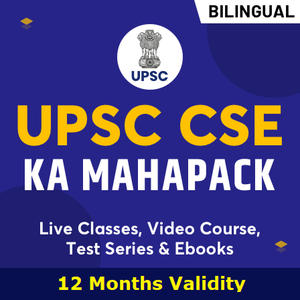 Swadesh Darshan scheme
About: Swadesh Darshan Scheme is a Central Sector Scheme launched in 2014-15 for the integrated development of theme-based tourist circuits.

Swadesh Darshan scheme is an initiative taken by the government to enrich the tourist experiences and to enhance opportunities and promote lesser-known destinations.

Parent Ministry: Swadesh Darshan scheme is being implemented by the Ministry of Tourism and Culture, Government of India.
Objective: Swadesh Darshan scheme aims to promote, develop and harness the potential of tourism in India.
Funding: Under the Swadesh Darshan scheme, the Ministry of Tourism provides Central Financial Assistance to State Governments and Union Territory Administrations for the infrastructure development of circuits.
Significance: Swadesh Darshan scheme is envisioned to synergize with other schemes like Swachh Bharat Abhiyan, Skill India, Make in India, etc. with the idea of positioning the tourism sector as-

A major engine for job creation,
The Driving force for economic growth,
Building synergy with various sectors to enable tourism to realize its potential.
Analysis of Yojana Magazine: Swadeshi Entrepreneurship
Other Schemes for Development of the Tourism Sector
PRASHAD Scheme: National Mission on Pilgrimage Rejuvenation and Spiritual, Heritage Augmentation Drive (PRASHAD) scheme was launched by the Ministry of Tourism with a special objective of holistic development of pilgrimage and heritage destinations.

Through this drive, 57 sites are identified in 29 states and union territories
conic Tourist Sites- Buddhist Sites at Bodhgaya, Ajanta & Ellora, etc. have been identified to be developed as Iconic Tourist Sites.

Dekho Apna Desh' Initiative: It aims to encourage the citizens to travel widely within the country thus enabling the development of Domestic Tourism tourist facilities and infrastructure.

Dekho Apna Desh' Initiative was launched by the Ministry of Tourism in 2020.
Amrit Samagam | Conference of Tourism and Culture Ministers of India
Decoding Union Budget 2022-23 | Tourism Sector