Small Finance Bank- Relevance for UPSC Exam
GS Paper 3: Indian Economy- Issues relating to planning, mobilization of resources, growth, development and employment.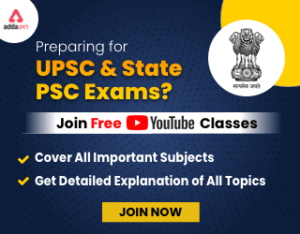 Get free video for UPSC CSE preparation and make your dream of becoming an IAS/IPS/IRS a reality
Small Finance Bank- Context
Recently, the Reserve Bank of India (RBI) said it has received applications from two more entities seeking licences to operate small finance banks (SFBs).
This is as per RBI's guidelines for 'on tap' licensing of small finance banks in the private sector.
'On tap' licensing: It means that the RBI will accept applications and grant licences for banks throughout the year.
Small Finance Bank- Key Points
About SFBs: SFBs have been introduced in India on the recommendation of an internal group of the RBI.

It recommended like microfinance institutions (MFIs), banks should begin viewing the poor as profitable customers.
The idea became reality during the governorship of Raghuram Rajan.
SFBs are registered as a public limited company under the Companies Act, 2013.

Mandate of Small Finance Banks: SFBs are established to primarily undertake basic banking activities of acceptance of deposits and lending to unserved and underserved sections like-

Small business units,
Small and marginal farmers,
Micro and small industries and
Unorganized sector entities.
North-Eastern Region (NER) District SDG Index and Dashboard 2021-22
Small Finance Bank- Eligibility Criteria for Application
Eligibility for Promoters:

Resident individuals/professionals with 10 years of experience in banking and finance;
Companies and societies owned and controlled by residents will be eligible to set up small finance banks.
Existing Non-Banking Finance Companies (NBFCs), Micro Finance Institutions (MFIs), and Local Area Banks (LABs) that are owned and controlled by residents can also opt for conversion into small finance banks.

Capital Requirement: The minimum paid-up equity capital for small finance banks shall be Rs. 100 crores.

Promoter must contribute a minimum of 40% equity capital and should be brought down to 30% in 10 years.
International Atomic Energy Agency (IAEA)
Small Finance Bank- Key Features
Priority sector lending requirement: 75% of total adjusted net bank credit.
Foreign shareholding: It is capped at 74% of paid capital and Foreign Portfolio Investors (FPIs) cannot hold more than 24%.
Loan Disbursement: 50% of loans must be up to Rs 25 lakh.

Maximum loan size: maximum 10% of capital funds to a single borrower and maximum 15% to a group.

Capital adequacy ratio (CAR): It should be 15% of risk-weighted assets and Tier-I should be 7.5% of risk-weighted assets.
Other Allowed Activities: Along with taking small deposits and disburse loans, SFBs are allowed to distribute mutual funds, insurance products, and other simple third-party financial products.
Small Finance Bank- Prohibited Activities
SFBs are prohibited from-

Lending to big corporates and groups.
Opening branches without prior RBI approval for the first five years.
Setting up subsidiaries to undertake non-banking financial services activities.
Acting as a business correspondent of any bank.