Sixth mass extinction: Relevance
GS 3: Conservation, environmental pollution and degradation, environmental impact assessment.
Sixth mass extinction: Context
According to the latest study, Earth is headed towards sixth mass extinction, which might wipe all life on the planet.
Sixth mass extinction: Key points
Scientists believed that Earth has entered its sixth mass extinction, which can cause disruption and could eventually lead to end of entire life it possesses.
Reasons: Due to rising climate change activities and irreversible damage to the environment caused by humans, many experts have been speculating for years that natural disasters are headed to Earth in this decade, ranging from volcanoes to tsunamis.
The scientists have believed that the sixth mass extinction will be human-caused.
While many scientists have referred to the IUCN Red List and denied this claim, the scientists of this study have reasons to believe that Earth is on the cusp of a major biodiversity crisis, which can have a massive impact on humans.
The scientists of this study claims that the Red List is heavily biased: almost all birds and mammals but only a minute fraction of invertebrates have been evaluated against conservation criteria.
The scientists also claimed that incorporating estimates of the true number of invertebrate extinctions leads to the conclusion that the rate vastly exceeds the background rate and that we may indeed be witnessing the start of the 6th mass extinction.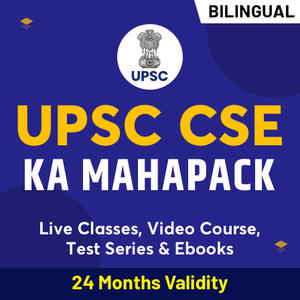 Extinctions so far
Till date, there have been a total of five mass extinction events on the Earth, including asteroid impact and volcanic eruptions, but no humans were involved.
Last mass extinction took place 65 million years ago, which marked the end of dinosaurs on the planet.
Sixth mass extinction, the scientists believed will be caused by the interplay of humans, and climate change, habitat destruction, pollution and industrial agriculture.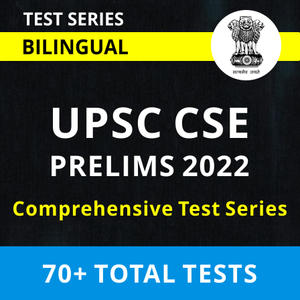 What would happen in this mass extinction?
Loss of food security: About one-third of the world's food supply relies on pollinators such as bees, and, if they die out, agricultural yields could drastically reduce.
Soil fertility: Dieng of critical microorganisms would reduce the fertility of the soil. Their disappearance could lead to worsening erosion, which in turn results in more floods, as well as poorer fertility, which again impacts crop growth.
Water shortages and natural disasters: The Himalayan River basins, which is fed by rivers and wetlands, supplies about two billion people. If systems like these collapses, as a result of impacts including algae blooms and receding vegetation, humanity could lose a lot of water for drinking and agricultural use.

Similarly, receding of forests could lead to drying out of the landscape, as has been seen in the Amazon.
Due to loss of trees and vegetation, climate change would worsen triggering more extreme weather events.

Loss of resilience and more pandemics: Researchers have also said that loss of biodiversity could lead to an increased risk of pandemics all over the world as wild animals and humans come into closer contact through habitat fragmentation and disruption of natural systems.
Also Read: