Open Network for Digital Commerce: Relevance
GS 3: Government policies and interventions for development in various sectors.
Open Network for Digital Commerce: Context
Recently, Department for Promotion of Industry and Internal trade (DPIIT), Ministry of Commerce & Industry has launched to "democratise e-commerce" and "to provide alternatives to proprietary e-commerce sites".
Have you cleared UPSC CSE Prelims 2021? Register Here for Free Study Material
Open Network for Digital Commerce: Key points
The government has set up a nine-member advisory council headed by National Health Authority CEO R S Sharma, on steps required to design and accelerate adoption of ONDC.
ONDC is a not-for-profit online network to check the dominance of e-commerce giants such as Amazon and Flipkart.
A budget of about Rs 10 crore for initial work on the Open Network for Digital Commerce (ONDC) initiative was approved by the Government.
ONDC is expected to curb digital monopolies and standardize the on-boarding of retailers on e-commerce sites.
Alternate Investment Fund: Ubharte Sitare Fund
How will ONDC work?
ONDC initiative would work like the Unified Payments Interface (UPI) project.
Just as the UPI allowed people to send or receive money, irrespective of the payment platform, the ONDC initiative will allow buyers and sellers in the ecommerce market to transact regardless of the platform they are registered to.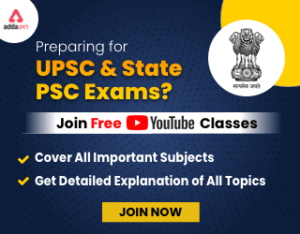 Open Network for Digital Commerce: Significance
ONDC project is expected to put an end to the domination of the e-commerce market by a few large platforms like flipkart and amazon.
The government believes that the e-commerce market is currently broken into "silos" operated and dominated by these platforms.
Amazon and Flipkart have often been accused of discriminating among sellers on their platforms and promoting certain seller entities in which they hold indirect stakes.
ONDC model will act like an open network that connects buyers and sellers across platforms.
Through ONDC, the government hopes to level the playing field and make platforms redundant.
It is said that buyers will also be able to access sellers across platforms without having to switch between multiple platforms.
Patents (Amendment) Rules, 2021
ONDC criticism
Experts have characterised ONDC as a "solution searching for a problem" because

Today, sellers are already free to list their products across various e-commerce platforms.
Also, buyers also routinely shop across platforms.
So, the domination of the e-commerce market by platforms such as Amazon and Flipkart may not be due to any captive hold that these platforms have over buyers and sellers.
Moreover, the supposed "monopoly" that platforms are said to enjoy may be no different from the limited monopoly that any business has over its property.

The on-boarding and listing of sellers on the platforms is heavily influenced by the ability of sellers to fulfil customer orders.

In fact, platforms may invest money to build exclusive on-boarding and listing processes.
If the government's open network rules prevent platforms from benefitting from such investments, they may cease to make them anymore, which will eventually affect the quality of services available to consumers.