National Fund on Control Drugs: Relevance
GS 1: Urbanization, their problems and their remedies.
National Fund on Control Drugs: Context
Recently, Ministry of Social Justice and Empowerment (MoSJE) has recommended that the National Fund to Control Drug Abuse should be used to carry out de-addiction programmes, rather than just policing activities.
The Ministry has also suggested decriminalising possession of small quantities of drugs for consumption.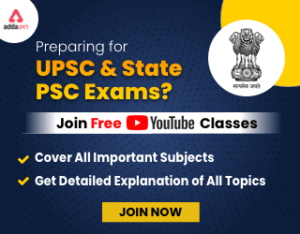 About the National Fund to Control Drug Abuse
It was created in accordance with a provision of the Narcotic Drugs and Psychotropic Substances Act, 1985.
It had a corpus of Rs. 23 crores.
The sale proceeds of any property forfeited, grants made by any person and institution, and income from the investments of the fund, go towards the fund.
According to the NDPS Act, the fund would be used to combat illicit trafficking of narcotics, rehabilitating addicts, and preventing drug abuse.
Drug use in India
According to the National Crime Records Bureau's Crime in India 2020 report, a total of around 60,000 cases were lodged under NDPS Act, of which more than 33,000 pertained to cases of possession of drugs for personal use, and more than 26,000 cases of possession of drugs from trafficking.
According to the Social Justice Ministry and All India Institute of Medical Sciences' report on magnitude of substance use in 2019, there were 1 crore cannabis users and 2.3 crore opioid users.
Drug Controller General of India (DCGI)
Drug abuse reasons
To fit in: Many teens use drugs "because others are doing it"—or they think others are doing it—and they fear not being accepted in a social circle that includes drug-using peers.
To feel good: Abused drugs interact with the neurochemistry of the brain to produce feelings of pleasure. The intensity of this euphoria differs by the type of drug and how it is used.
To feel better: Some adolescents suffer from depression, social anxiety, stress-related disorders, and physical pain. Using drugs may be an attempt to lessen these feelings of distress. Stress especially plays a significant role in starting and continuing drug use as well as returning to drug use (relapsing) for those recovering from an addiction.
To do better: Ours is a very competitive society, in which the pressure to perform athletically and academically can be intense. Some adolescents may turn to certain drugs like illegal or prescription stimulants because they think those substances will enhance or improve their performance.
To experiment: Adolescents are often motivated to seek new experiences, particularly those they perceive as thrilling or daring.