NeSDA 2021 Report- Relevance for UPSC Exam         
NeSDA Report 2021: NeSDA 2021 Report was recently released. NeSDA Report is part of Governance, Administration and Challenges- Government policies and interventions for development in various sectors and issues arising out of their design and implementation. It comes under UPSC Mains GS Paper 2.

NeSDA 2021 Report in News
Recently, the Minister of State of Personnel, Public Grievances & Pensions released the second edition of the National e-Governance Service Delivery Assessment (NeSDA) 2021.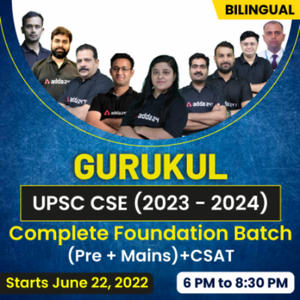 Key Points about National e-Governance Service Delivery Assessment (NeSDA) Report
About: NeSDA is a biennial study that assesses States, Union Territories (UTs), and focus Central Ministries on the effectiveness of e-Governance service delivery.
Parent Department: Department of Administrative Reforms & Public Grievances (DARPG) had constituted the National e-Governance Service Delivery Assessment (NeSDA) in 2019.
Mandate: NeSDA aims to boost the e-government endeavours and drive digital government excellence.
Significance: NeSDA helps the respective governments improve their delivery of citizen centric services and shares best practices across the country for all States, UTs and Central Ministries to emulate.
Cooperative Societies on Government e Marketplace (GeM) Platform
NeSDA 2021 Report
About: The NeSDA 2021 Portal was formally launched in June 2021 to conduct the entire assessment process online.
Organizations involved: DARPG team supported by NASSCOM and KPMG.

36 nodal officers from State and UTs and 15 nodal officers from Central Ministries came together to ensure the successful conduct of NeSDA 2021.

Sectors Covered: NeSDA 2021 covers services across seven sectors-

Finance,
Labour & Employment,
Education,
Local Governance & Utility Services,
Social Welfare,
Environment and
Tourism sectors.

The assessment covered 56 mandatory services for each States & UTs and 27 services for the focus Central Ministries.

The second edition of NeSDA added eight State / UT level services and four Central Ministry services.
Five of the State / UT level services assessed in NeSDA 2019 are now offered through Central Ministries and hence were not considered for the 2021 assessment.

Groupings under NeSDA 2021: NeSDA has followed the Good Governance Index 2021 grouping of the States and UTs.

North-East and Hill Statesmake up the first group while Union Territories make up the second group.
The remaining states of India have been classified into two states as Remaining States – Group Aand Remaining States – Group B.
NeSDA 2021 Report- Key findings
Top Rankers: Overall, in NeSDA 2021, Kerala had the highest overall compliance score amongst all the States and UTs.

Among UTs: Jammu and Kashmir, assessed first time in NeSDA 2021, scored highest among all UTs for six sectors.
Among North-east and Hill States: Meghalaya and Nagaland are the leading state portals with an overall compliance of 90% across all assessment parameters.
Among Remaining State Category: Kerala, Odisha, Tamil Nadu, Punjab, Karnataka and Uttar Pradesh had a compliance of more than 85% among the remaing state category.

Highest Improvements:

Among North-East and Hill States: the highest-ranking states of Meghalaya and Tripura showed improvement across all sectors compared to NeSDA 2019.\
Among Remaining State Category: the overall score of Tamil Nadu increased the most in 2021 compared to 2019. Andhra Pradesh, Kerala, Punjab, Goa, and Odisha also improved the compliance of their services portals by 100%.
PRAGATI platform: 37th PRAGATI Meet