Context
The Jan Shikshan Sansthan (JSS), a skill development initiative of the union government for rural areas, has brought high-speed internet to some of the remotest tribal hamlets deep inside the Nilambur jungle.
The JSS's technical partner C4S provided support for the long-distance Wi-Fi on 5GHz frequency.

Using long-distance Wi-Fi technology, high-speed internet could be provided even up to 100 km without any transmission loss.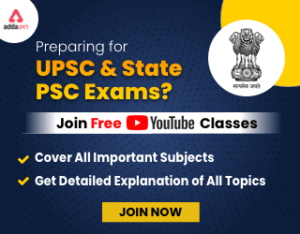 Get free video for UPSC CSE preparation and make your dream of becoming an IAS/IPS/IRS a reality
Key Points about JJS  
About JSS: formerly known as Shramik Vidyapeeth, is a unique government scheme which is being implemented through NGOs in the country since 1967. It was renamed JSS in 2000.
Nodal Ministry: It is being implemented by the Ministry of Skill Development & Entrepreneurship since July 2018. Earlier it was under the Ministry of Education (erstwhile Ministry of Human Resource Development)
Objective: to uplift this rural population economically by imparting essential skills training, thereby enabling local trades to grow and creating new opportunities for the natives of the region.
Implementation: JSS is being implemented through NGOs with 100% grants from the Government of India.

Jan Shikshan Sansthans are registered under the Societies Registration Act, 1860.
The affairs of Jan Shikshan Sansthan are managed by the respective Board of Management approved by the Government of India.
JSSs work at the doorstep of the beneficiaries with minimum infrastructure and resources.

Mandate of the scheme: to provide vocational training to non-literates, neo-literates, persons with rudimentary levels of education up to 8th as well as school drop-outs up to 12th in the age group of 15-45 years in rural regions by identifying skills that have a relevant market in that region.

Priority groups: women, SC, ST, minorities, and other backward sections of the society.

Present Status: At present, 233 JSSs in 25 States and 3 Union Territories are functional. The annual coverage of the beneficiaries is around 4 lakhs, out of which 85% are women.