International Energy Agency: Relevance
GS 2: Important International institutions, agencies and fora – their structure, mandate.
International Energy Agency: Context
Recently, International Energy Agency (IEA) has invited India, the world's third-largest energy consumer, to become its full-time member.
International Energy Agency: Key points
If the proposal is accepted, it will require India to raise strategic oil reserves to 90 days requirement.
India, in March 2017, became an associate member if International Energy Agency.
India-US Clean Energy Agenda 2030 Partnership
International Energy Agency: Criteria for membership
Crude oil and/or product reserves equivalent to 90 days of the previous year's net imports, that could address global disruptions.
A demand restraint programme to reduce national oil consumption by up to 10%;
Legislation and organisation to operate the Co-ordinated Emergency Response Measures (CERM) on a national basis;
Legislation and measures to ensure that all oil companies under its jurisdiction report information upon request;
Measures in place to ensure the capability of contributing its share of an IEA collective action.
International Energy Agency (IEA)
IEA is an autonomous intergovernmental organisation, established as per framework of the OECD (Organisation for Economic Co-operation and Development).
The IEA was created in 1974 to help co-ordinate a collective response to major disruptions in the supply of oil.
International energy agency headquarters: Paris, France.
International Energy Agency head: Dr Fatih Birol.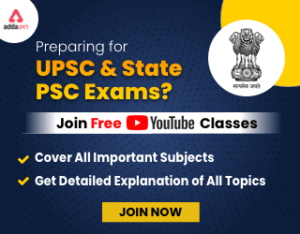 International Energy Agency Members
International Energy Agency members: It has 30 members at present, and also includes eight association countries.
International Energy Agency Mission
The IEA works with governments and industry to shape a secure and sustainable energy future for all.
IEA recommends policies that enhance the reliability, affordability and sustainability of energy.
Indian Space Association(ISpA)
International Energy Agency: International collaboration
We work with a broad range of international organisations and forums to ensure secure, affordable and sustainable energy systems.
IEA also supports energy-related work of the Group of 20 (G20), Group of Seven (G7) and Group of Eight (G8), as well as Mission Innovation.
Regionally, the IEA also collaborates with organisations such as the Asian Development Bank (ADB), the Association of Southeast Asian Nations (ASEAN), the Asia Pacific Economic Cooperation (APEC) forum and the African Union (AU) to promote regional energy co-operation.
Status Renewable Energy in India
3DEN
The IEA has launched a four-year cross-agency initiative, Digital Demand-Driven Electricity Networks (3DEN).
The objective of 3DEN is to accelerate progress on power system modernisation and effective utilisation of distributed energy resources through policy, regulation, technology and investment guidance.
Tax Inspectors Without Borders India
IEA Reports
World Energy Outlook.
Energy Technology Perspectives.
World Energy Statistics.
Global Energy & CO2 Status Report.
World Energy Balances.