Relevance
GS 3: Indian Economy and issues relating to planning, mobilization, of resources, growth, development and employment
Context
Recently, RBI has released its bi-annual Financial Stability Report. The report highlighted state of Indian economy in the times of pandemic.
Key points
The policy support has helped the country mitigate the impact of COVID-19. The dent on balance sheets of financial institutions of India has been much lower than the earlier projection. True picture will, however, emerge once the relief measures end.
Banks are relatively less affected by the pandemic-induced disruptions, due to various government measures.
Public finances have been affected due to increased expenses and substantial reduction in tax revenue. Moreover, the debt-to-GDP ratio is also rising.
Our country's net Foreign Portfolio Investment (FPI) increased due to

Stable financial market
Favourable economic prospects
Easy liquidity condition

Our foreign exchange is at all time high crossing $ 600 billion, thus providing respite from the global turbulence.
MSME sector has seen a growth in FY 21 largely due to ECLGS (Emergency Credit Line Guarantee Scheme).
In the pandemic, bank deposits have increased reflecting precautionary savings by the people.
The Gross Non-Performing Assets (GNPA), as of March 2021, has been lower than what was earlier predicted in June 2020. The actual GNPA is 7.5% against the predicted 14.7%.
Credit growth may take time to recover due to the sluggish demand, which has been a cause of concern since before the pandemic hit us.
Capital to risk-weighted asset ratio (CRAR) has increased to 16% in March 2021.
Systemic Risk Survey, which depicts risks of Indian financial system has put the overall risk perception to be 'medium'.
RBI has asked for a comprehensive approach to deal with climate risk assessment in India, similar to the steps taken by the developed countries.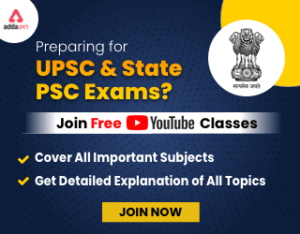 Get free video for UPSC CSE preparation and make your dream of becoming an IAS/IPS/IRS a reality
What is Financial Stability Report
It is a report published by RBI twice in a year.
It presents picture of the status of financial sector in our country.
It looks at bank operations and their sustainability to provide credit support to different sectors.
Freight Smart Cities: Logistics Issues and Government Steps
Significance of the report
It provides coverage of macro-financial risks, which our economy is facing.
The data allows RBI to assess the state of domestic economy.
RBI conducts Stress Tests of banks to determine whether banks have enough capital, if there is a situation of negative economic shock.