5 trillion-dollar economy: Relevance
GS 3: Indian Economy and issues relating to planning, mobilization, of resources, growth, development and employment.
The aspirants have, till now, read a lot of articles that talks about making India a 5 trillion-dollar economy. It is an important topic for UPSC mains and the aspirants need to prepare this topic comprehensively. In this article, we will provide you with enough fodder material that can help you fetch good marks in UPSC mains GS paper 3.
Indian economy in 2022
Various reports have suggested that the Indian economy is slowly recovering from the COVID-19 debacle. However, the recovery is not enough and certain steps must be followed to towards achieve the target of 5 trillion-dollar economy by 2025. Below, we are discussing the suggested measures in the three sectors of economy—primary, secondary and, tertiary.
Primary sector
Indian economy is, predominantly, an agricultural economy. According to the Economic Survey 2020-21, 60% of the people are still engaged in the agriculture sector, but the agricultural GVA hovers around 18%. However, in these trying times of COVID, agriculture is the only silver lining showing a growth of 3.4%.
Agriculture, broadly, has 3 stages—pre-production, production and, post-production.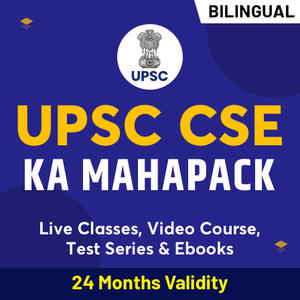 Pre-production
In the pre-production stage, the focus should be on:
Production
In the production stage, the efforts should be on:
Minimising the role of fertilizers through schemes like PKVY (Paramparagat Krishi Vikas Yojana);
Farm-mechanisation through schemes like SMAM (Sub-Mission on Agricultural Mechanization);
Crop insurance through schemes like PMFBY (Pradhan Mantri Fasal Bima Yojana) and;
Adopting climate-resilient agricultural practices like precision farming.
Post-production
In the post-production stage, the focus should be on:
Building storage facilities by accepting the recommendation of the Shanta Kumar committee;
Improving the forward linkages and backward linkages through schemes like PM-FME and SAMPADA;
Focussing on agricultural exports through the implementation of Agricultural Export Policy, 2018.
Apart from this, the focus should also be on animal husbandry, horticulture and, pisciculture through schemes like the National Livestock Mission, Mission for Integrated Development of Horticulture and, PMMSY (Pradhan Mantri Matsya Sampada Yojana) respectively.
Secondary sectors
The manufacturing sector in our country is facing issue since the LPG reforms. The grim reality is evident from the PMI index.
The MSME sector, the largest provider of employment in our country, is suffering from many distresses, which needs an urgent upgrade.
To help the cash-starved MSME, steps like CGTMSE (Credit Guarantee Fund Trust for Micro and Small Enterprises) is in the right direction.
Moreover, the marketing of the local products needs to be strengthened through steps like Marketing Assistance Scheme.
The revival steps of the manufacturing segment should be based on 4Ms – materials, machine, manpower and, methods.
Material: On the material front, India needs to become a manufacturing hub of the world, which would be possible only with sustained government efforts.
Machine: On the machine's front, the world is adapting to Industry 4.0, so we too need to take steps to transform our traditional plants into smart factories.
Manpower: As far as manpower is concerned, a skilled workforce has become a prerequisite in this technology-driven society and, this makes the role of schemes like SANKALP and STRIVE even more important.
Methods: On the method's front, the traditional and archaic processes need to be transformed to enable standardisation of products with reduced cost of production. These steps will increase our investment ratio and simultaneously decrease the ICOR (Incremental Capital-Output Ratio).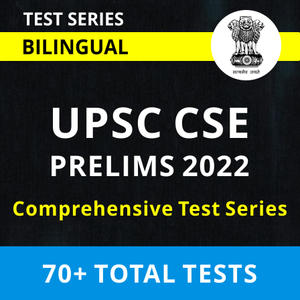 Tertiary sector
The services sectors also need the government's push. The banking sector needs to be put on track through steps like Prompt Corrective Action and EASE agenda.
Moreover, our education system needs to focus on converging technical and vocational education and making education relevant to industries.
The expenditure on health should be increased to 2.5% of GDP as recommended by the National Health Policy to reduce the out-of-pocket expenditure of the people.
Similarly, India is blessed with a wide variety of tourism spots. So, we need to extract benefits from it, without endangering the environment, through schemes like PRASAD (Pilgrimage Rejuvenation and Spiritual Augmentation Drive) and HRIDAY (National Heritage City Development and Augmentation Yojana).
Moreover, infrastructure needs an overhauling which is rightly targeted in National Infrastructure Pipeline.
Start-ups are in dire need of protection and thrust and, the schemes like Start-up India, income tax exemptions for angel investors and, Start-up India Seed Fund Scheme will contribute to maintaining the healthy economy of the country.
Way forward
These measures given above need to be coupled with steps like providing long term investment in human capital, skills and on-the-job training and, in basic social protection.
A holistic approach is needed for a comprehensive growth of our economy.
The steps given above will go a long way in making the dream of Aatmanirbhar Bharat true.
Also Read: