Relevance
GS 2: Government policies and interventions for development in various sectors.
Context
Indian Railways' Chandigarh Railway Station has been awarded a 5- star 'Eat Right Station' certification for providing high-quality, nutritious food to passengers.
Key points
The eat right certification is granted by FSSAI to railway stations adhering to standard food storage and hygiene practices.
The 'Eat Right Station' certification is awarded by FSSAI to railway stations that set benchmarks in providing safe and wholesome food to passengers.
The station is awarded a certificate upon a conclusion of an FSSAI-empanelled third-party audit agency with ratings from 1 to 5.
The 5-star rating indicates exemplary efforts by stations to ensure safe and hygienic food is available to passengers.
The certification is part of the 'Eat Right India' movement.
Combating Hidden Hunger: Rice Fortification
Indian Railway Stations Development Corporation
The Indian Railway Stations Development Corporation (IRSDC) is a special purpose vehicle that looks after the food supply and the up-gradation of Railway stations.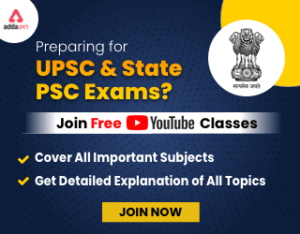 Eat Right India Movement
FSSAI launched 'The Eat Right Movement' in 2018 to improve public health in India and combat negative nutritional trends to fight lifestyle diseases.
The tagline of the movement is 'Sahi Bhojan. Behtar Jeevan'.
Eat Right Station by FSSAI India adopts a judicious mix of regulatory, capacity building, collaborative, and empowerment approaches to ensure that our food is suitable both for the people and the planet.
it builds on the collective action of all stakeholders—the government, food businesses, civil society organizations, experts and professionals, development agencies and citizens at large.
5 Star Railway Stations
Anand Vihar Terminal Railway Station; (Delhi) (First Eat Right Station)
Chhatrapati Shivaji Terminus; (Mumbai)
Mumbai Central Railway Station; (Mumbai)
Vadodara Railway Station
Chandigarh Railway Station
FSSAI
Food Safety and Standards Authority of India (FSSAI) is an autonomous statutory body established under the Ministry of Health & Family Welfare.
It has been established in 2011 under the Food Safety and Standards Act, 2006.
FSSAI is responsible for protecting and promoting public health through the regulation and supervision of food safety.