Kisan Drones: Relevance
GS 3: Achievements of Indians in science & technology; indigenization of technology and developing new technology.
Kisan Drones: Context
Recently, our Prime Minister has flagged off 100 kisan dronesin different parts of the country for spraying pesticides and other farm materials.
Kisan Drones: Key points
Prime Minister expressed confidence that India's rising capability in the drone sector will give the world a new leadership.
He also said that the number of drones will soon be in thousands from over 200 now, leading to the generation of employment opportunities on a massive scale.
The Prime Minister has also said that the government has already undertaken several reforms and policy measures to facilitate the rise of drone sector in India.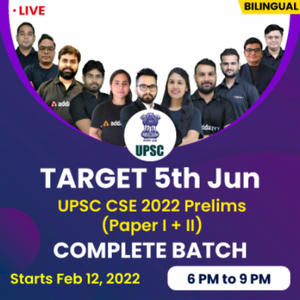 Kisan drones benefits
Boost agricultural sector: Kisan Drones will be used to boost the agricultural sector in the country, by using kisan drones for crop assessment, digitization of land records and spraying of insecticides and nutrients.
Transportation of food produce: Farmers can use drones to transport their produce like fruits, vegetables and flowers to markets in a minimal time, hence boosting their income.
Aid new-age farming: Kisan drones will provide modern farming facilities in the 21st century, and will prove to be a milestone in the development of the drone sector in India.
Chemical-free farming: Kisan drones also aims to promote chemical-free national farming.

In the budget 2022, the finance minister said that chemical-free natural farming will be promoted throughout the country, with focus on farmers' lands in 5-kilometre-wide corridors along the river Ganga in the first stage.

Post-production benefits: Kisan drones will be supplied directly to the market with minimal damage, consuming lesser time, resulting in more profits to farmers and fishermen.
Increase employment: 'Kisan drones' are the beginning of a new revolution, and will generate fresh employment and new opportunities for the youth.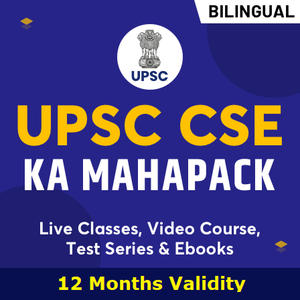 Drones sector in India: Government steps
Droneshave been used in the 'Swamitva Yojana' aimed at creating a record of land ownership in villages, and transporting medicines and vaccines.
The Ministry of Civil Aviation (MoCA), in early 2022 notified a drone certification scheme to ensure minimum safety and quality requirements as it will boost indigenous manufacturing.
In 2021, government has formulated a PLI scheme for drones and drone components with an allocation of Rs 120 crore spread over three financial years.
The government has also made an ambitious target of making India the drone hub of the world by 2030.
Government amended the guidelines of Sub-Mission on Agricultural Mechanization (SMAM) which envisages granting 100 per cent of the cost of agriculture drone or Rs 10 lakhs, as a grant for the purchase of drones by the farm machinery training and testing institutes, ICAR institutes, Krishi Vigyan Kendras and state agriculture universities.
In 2021, the government came up with liberalised Drone Rules to create a 'digital sky platform" which is a business-friendly single-window online system, with minimum human interference, where most of the permissions will be self-generated.
Important news about agriculture for UPSC