Central Consumer Protection Authority (CCPA)- Relevance for UPSC Exam
GS Paper 2: Governance, Administration and Challenges– Government policies and interventions for development in various sectors and issues arising out of their design and implementation.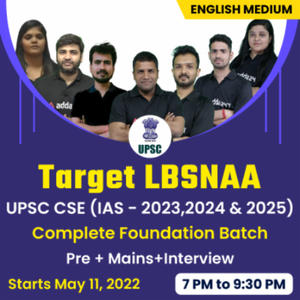 Central Consumer Protection Authority (CCPA) in News
Recently, the Central Consumer Protection Authority (CCPA) has issued notices to Ola and Uber, the two online ride hailing platforms for unfair trade practices and violation of consumer rights.
As per the data from the National Consumer Helpline (NCH), from 01.04.2021 to 01.05.2022, 2,482 grievances were registered by consumers against Ola and 770 grievances were registered against Uber.
Associated issues with Ola, Uber
The primary issues raised in the CCPA notices include: –
Deficiency in servicewhich includes-

Lack of proper response from customer support,
Driver refusing to take payment by online mode and insisting for cash only,
Higher amount charged despite going on the same route previously at a lesser charge,
Unprofessional driver behaviour and
Driver refusing to switch on AC when the consumer is promised AC ride on the app.
Inadequate consumer grievance redressal mechanism in absence of both customer care number and details of grievance officer as required to be mentioned on the platform.
Unreasonable levy of cancellation charge wherein users are not shown the amount of time within which cancelling a ride is permitted.
Lack of any information on the algorithm or method used by the company to charge different fares for the same route from two individuals.
Inclusion of charges for add-on services by pre-ticked boxes for including add-on services without obtaining consent by explicit and affirmative action before each ride.
Consumer Protection (Direct Selling) Rules, 2021
केंद्रीय उपभोक्ता संरक्षण प्राधिकरण (सीसीपीए) | सीसीपीए ने ओला, उबर को नोटिस जारी किया
Central Consumer Protection Authority (CCPA)
About: Central Consumer Protection Authority (CCPA) has been constituted under Section 10(1) of The Consumer Protection Act, 2019.

The Consumer Protection Act, 2019 has come into force from 20thJuly, 2020. As provided in section 10 of the Act, the Central Consumer Protection Authority (CCPA) has been established w.e.f. 24th

About Consumer Protection Act, 2019: The Act replaced The Consumer Protection Act, 1986, and seeks to widen its scope in addressing consumer concerns.

The new Act recognises offences such as providing false information regarding the quality or quantity of a good or service, and misleading advertisements.
It also specifies action to be taken if goods and services are found "dangerous, hazardous or unsafe".

Mandate: The CCPA aims to protect the rights of the consumer by cracking down on unfair trade practices, and false and misleading advertisements that are detrimental to the interests of the public and consumers.

The objective of the Central Consumer Protection Authority (CCPA) is to promote, protect and enforce the rights of consumers as a class.

Powers: The CCPA will have the powers to inquire or investigate into matters relating to violations of consumer rights or unfair trade practices suo motu, or on a complaint received, or on a direction from the central government.
Key functions: Central Consumer Protection Authority (CCPA) will be empowered to-

Conduct investigations into violation of consumer rights and institute complaints / prosecution,
Order recall of unsafe goods and services,
Order discontinuation of unfair trade practices and misleading advertisements,
Impose penalties on manufacturers/endorsers/publishers of misleading advertisements.
Analysis of Sansad TV Discussion: Protecting e-Comm Consumers
adda247.com/…/analysis-of-sansad-tv-discussion-protecting-e-comm-consumers