Relevance
GS 3: Indian Economy and issues relating to planning, mobilization, of resources, growth, development and employment.
Context
Eight major banks – State Bank of India, ICICI Bank, Axis Bank, IDFC First Bank, Kotak Mahindra Bank, HDFC Bank, IndusInd Bank, and Federal Bank— has recently joined the Account Aggregator network.
What is Account Aggregator System?
AAs (Account Aggregators) are licensed entities by the RBI to enable the flow of data between Financial Information Providers (FIPs) and Financial Information Users (FIUs).
The AA platform will allow the data of individuals to be collected, with their consent, and shared among financial institutions.
The stakeholders
The AA network will feature financial institutions such as banks, NBFCs, NBFC-AAs, third-party services, and others.
Banks will act as financial data providers,
Lenders as financial data seekers,
NBFC-AAs act as mediums of communication between banks and lenders,
Third-party service providers work with AAs.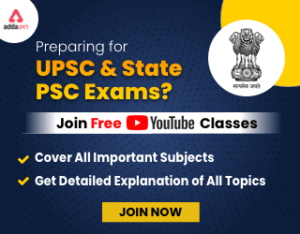 How the Account Aggregator network will work?
First, an individual or business opens an account with an account aggregator.
Second, the customer can provide consent to a lender to access their financial data through the NBFC-AA.
Third, after consent is provided, the account aggregator seeks permission from the financial data providers to access the customer's data.
Finally, the data is sent to the account aggregator, which, in turn, empowers lenders to better evaluate the customer's financial profile and risk associated with providing a loan.
Why needed?
No uniformity across entities while collecting screen data and translating it to display on another application.

Due to this, there were inefficiencies and problems whenever a bank would bring changes to their applications.

Sensitive information was being viewed by the financial institutions without any regulation.
Financial Stability and Development Council
Benefits of Account Aggregator
For consumers
It enables data scattered across financial institutions to be brought to one place with customer consent and in a data-blind manner where the AA cannot view or process the data.
Consumers can search for queries from their respective bank accounts in milliseconds which was previously limited to only transactions done on their Fi account.
The power of emerging tech combined with account aggregators would enable combined transaction statement from all our bank accounts and not 5 different bank statements every month.
For SMEs
A large number of SMEs can be reached out without physical branches and it will transform the credit penetration.
A large push will come from awareness and ecosystem-level adoption.
For banks
AA would enable the ecosystem to create new models and benefit all parties involved.
AAs will allow the institutions build a better understanding of potential customers and tailor their services accordingly.
It also enables the free flow of data between banks and financial service providers.