Relevance
GS 3: Indian Economy and issues relating to planning, mobilization, of resources, growth, development and employment.
Context
RBI has announced the next tranche of the Sovereign Gold Bond Scheme or the Sovereign Gold Bond Scheme 2021-22 Series VI, which will be open for subscription for five days from August 30 to September 3, 2021.
Key point(s)
The Sovereign Gold Bond Scheme 2021-2022 price has been fixed at ₹4,732 per gram of gold.
What is Sovereign Gold Bond Scheme?
Sovereign Gold Bond (SGB) Scheme was launched by Ministry of Finance in 2015, under Gold Monetisation Scheme. ( Read about Asset Monetization Pipeline from here).

They are substitutes for holding physical gold. Investors have to pay the issue price in cash and the bonds will be redeemed in cash on maturity.

The Bond is issued by Reserve Bank on behalf of Government of India.
Objective of SGB scheme
It was aimed at reducing our over dependence on gold imports.
Also, it aimed at changing the habits of Indians from saving in physical form of gold to a paper form.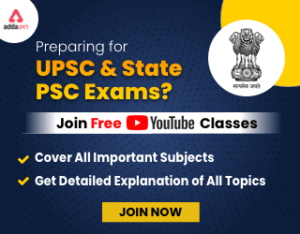 Eligibility
People residing in India as defined under Foreign Exchange Management Act, 1999 are eligible to invest in SGB.
Eligible investors include individuals, HUFs, trusts, universities and charitable institutions.
Also, every application must be accompanied by the PAN Number (Permanent Account Number) issued by the Income Tax Department to the investor(s).
Investment
The Bonds are issued in denominations of one gram of gold and in multiples thereof.
Minimum investment in the Bond shall be one gram with a maximum limit of subscription of 4 kg for individuals, 4 kg for Hindu Undivided Family (HUF) and 20 kg for trusts and similar entities notified by the government from time to time per fiscal year.

In case of joint holding, however, the investment limit of 4 kg will be applied to the first applicant only.
Tenor
The tenor of the bond is 8 years; however, early encashment/redemption of the bond is allowed after fifth year from the date of issue on coupon payment dates.
Benefits under the scheme
The quantity of gold for which the investor pays is protected, since he receives the ongoing market price at the time of redemption/ premature redemption.
The Sovereign Gold Bond returns is of 2.50% per annum, payable half-yearly.
The SGB is free from Capitals Gains Tax on redemption.
The Bond can be used as collateral for loans.
SGB is tradable on exchanges.
SGB is free from issues like making charges and purity as is the case with gold in jewellery form.
What is a Sovereign Gold Bond Calculator?
It is an online tool to help an investor to find out the returns earned from investing in SGB Schemes.