Wholesale Price Index (WPI)- Relevance for UPSC Exam
GS Paper 3: Indian Economy- Issues relating to planning, mobilization of resources, growth, development and employment.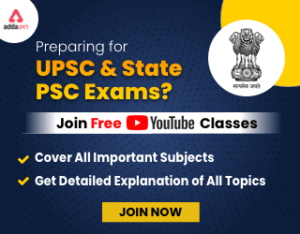 Get free video for UPSC CSE preparation and make your dream of becoming an IAS/IPS/IRS a reality
Wholesale Price Index (WPI)- Context
Recently released Wholesale Price Index (WPI) data shows an increased Inflation in wholesale prices to 11.39% in August, staying in the double digits for the fifth month in a row.

Inflation in manufactured products escalated for the fourth month in a row to 11.4% as the second-order effects of high fuel prices kicked in.
Light Combat Aircraft (LCA) Tejas-Mk2
Wholesale Price Index (WPI)– Key Points
About WPI: The Wholesale Price Index represents the price of a basket of goods that are sold at wholesale rates. WPI focuses on the price of goods that are traded between corporations.

It basically measures inflation at the factory level and not at the consumption point.
WPI amounts to the average change in prices of commodities at the wholesale level.

Key Objective of WPI: to monitor the price drifts that reflect demand and supply in manufacturing, construction and industry.

Also helps in assessing macroeconomic as well as microeconomic conditions of an economy.

Compiling (Publishing) Authority: It is published by the Office of Economic Advisor (Ministry of Commerce & Industry).
Base Year for WPI: The base year of All-India WPI has been revised from 2004-05 to 2011-12 in 2017.
Key Differences between Consumer Price Index (CPI) and Wholesale Price Index (WPI)
               Parameter
                    WPI
                       CPI
Publishing Authority
Office of Economic Advisor, Ministry of Commerce & Industry
– CPI (Combined) is compiled by Central Statistics Office, Ministry of Statistics and Programme Implementation.

– CPI (Industrial Worker), CPI (Rural Labourer) and CPI (Agricultural Labourer) are compiled by Labour Bureau

Base Year
2011-12
2012
Commodities Covered
Captures price changes in Goods only
Capture Price changes in both Goods and Services
Relevance
Tracks inflation at the producer level

Relevant for Producers

Tracks changes in prices levels at the consumer level

Relevant for Consumers