"UPSC News Diary Today" is every day published in the evening between 6-7 PM and contains all current affairs articles from the day on a single platform. "UPSC News Diary Today" covers various topics from UPSC Syllabus and is very helpful and time managing for UPSC Aspirants. The framing of this daily current affairs compilation article is easy to read and understandable also.
In the "UPSC News Diary Today" article, we focus on both UPSC Preliminary and Mains exam-oriented current affairs & prepare a gist of daily important news articles from leading National Newspapers, PIB, and other various official sources.
PM Shri
Why in news?
On the occasion of teachers' day Prime Minister Narendra Modi announced that 14,500 schools across the country will be upgraded under a new centrally sponsored scheme PM-SHRI (PM Schools for Rising India) to showcase all components of the National Education Policy-2020.
The plan was first discussed with the education ministers of states and UTs during a conference organised by the Ministry of Education in June at Gandhinagar in Gujarat.
What is PM Shri?
Under PM SHRI Schools (PM Schools for Rising India), as many as 14,500 schools across states and Union Territories will be redeveloped to reflect the key features of the NEP, 2020.
 PM SHRI schools will also "offer mentorship" to other schools in their vicinity.
While there are exemplary schools like Navodaya Vidyalayas, Kendriya Vidyalayas, the PM SHRI will act as "NEP labs".
Kartavya Path
Why in news?
The Rajpath(Road from Rashtrapati Bhavan to India Gate) is all set to be renamed as Kartavya Path (Path of Duty) with the New Delhi Municipal Council (NDMC) scheduled to meet today on the proposed change.
Know about Rajpath
Rajpath which was called Kingsway during British rule.
It was built by Edwin Lutyens and Herbert Baker, the architects of New Delhi, in around 1920.
Lutyens had conceptualised a modern imperial city centred around a "ceremonial axis", which they named Kingsway.
The name was similar to Kingsway in London, also an arterial road built in 1905 named to honour George V's father, Edward VII.
The road was named Kingsway in honour of the Emperor of India George V, who had visited Delhi during the Durbar of 1911.
Dark Sky Reserve
Why in news?
By the end of 2022, India will establish the country's first Dark Sky Reserve in the cold desert regions of Ladakh.
What is a Dark Sky Reserve?
A Dark Sky Reserve is public or private land with a distinguished nocturnal environment and starry nights that has been developed responsibly to prevent light pollution.
According to the International Dark Sky Association (IDSA) website, these reserves "consist of a core area meeting minimum criteria for sky quality and natural darkness, and a peripheral area that supports dark sky preservation in the core."
These reserves are formed through a "partnership of multiple land managers who have recognized the value of the natural nighttime environment through regulations and long-term planning.
Individuals or groups can nominate a site for certification to the International Dark Sky Association (IDSA). There are five designated categories, namely International Dark Sky parks, communities, reserves, sanctuaries and Urban Night Sky Places.
CEPA vs FTA
Why in news?
Prime Minister Narendra Modi has said India and Bangladesh will soon commence negotiations on a Bilateral Comprehensive Economic Partnership Agreement (CEPA).
How CEPA is different from FTA?
As the name suggests, CEPA is more comprehensive and ambitious than an FTA in terms of partnership across a wider coverage of areas and the type of commitments.
While a traditional FTA focuses mainly on goods; a CEPA is more ambitious in terms of a holistic coverage of many areas like services, investment, IPR, government procurement, disputes etc.
Secondly, CEPA looks deeper at the regulatory aspects of trade than an FTA.
It is on account of this that it encompasses mutual recognition agreements (MRAs) that covers the regulatory regimes of the partners.
An MRA recognises different regulatory regimes of partners on the presumption that they achieve the same end objectives.
Strategic partnership between India and Japan
Strategic partnership between India and Japan- Relevance for UPSC Exam
General Studies III- International Relations.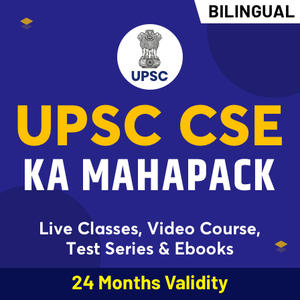 In News
China's growing military capabilities and assertiveness on territorial disputes are at the heart of the deteriorating environment of India and Japan.
The 2+2 talks between India and allies
The 2+2 dialogue is a format of meeting of the foreign and defense ministers of India and its allies on strategic and security issues.
A 2+2 ministerial dialogue enables the partners to better understand and appreciate each other's strategic concerns and sensitivities taking into account political factors on both sides.
This helps to build a stronger, more integrated strategic relationship in a rapidly changing global environment.
India has 2+2 dialogues with four key strategic partners: US, Australia, Japan, and Russia.
Recent developments in India-Japan Relationship
Recently India, Australia and Japan formally launched the Supply Chain Resilience Initiative. The initiative was launched to counter the dominance of China in the Global Supply Chain.
It aims to prevent disruptions in the supply chain as seen during COVID-19 pandemic.
The initiative will mainly focus on diversification of investment and digital technology adoption.
The Act East Forum, established in 2017, aims to provide a platform for India-Japan collaboration under the rubric of India's "Act East Policy" and Japan's "Free and Open Indo-Pacific Vision".
At the Second meeting of the Act East forum, both sides agreed to focus on expanding of Japanese language in North East, training of caregivers under Technical Intern Training Program (TITP), capacity building in area of bamboo value chain development and Disaster Management.
The inaugural India-Japan Space Dialogue was held in Delhi for enhancing bilateral cooperation in outer space and information exchange on the respective space policies.
Japan and India have entered into a $75-billion currency swap arrangement that will bolster the country's firepower as it battles a steep drop in the rupee's value.
A currency swap is an agreement between two parties to exchange a series of cash flows denominated in one currency for those denominated in another for a predetermined period of time.
The deal will help the two countries to swap their currencies for U.S. dollars to stabilize the rupee which has witnessed the steepest fall in recent years.
Japan's strategy
Capacity building: To cope with Chinese power involves three broad elements reorienting Japan's diplomacy, boosting national capabilities to deter aggression and deepening defense partnerships.
Realism diplomacy: In his address to the annual Shangri La Dialogue in Singapore this June, Japanese PM Fumio Kishida talked of a new "realism diplomacy" that will allow Japan to meet the new security challenges through pragmatism and firmness.
Increase in budget: On the question of deterrence, Kishida declared his commitment to "fundamentally reinforce Japan's defense capabilities within the next five years and secure substantial increase of Japan's defense budget needed to effect it".
No apology: Japan is no longer apologetic about its new determination to protect itself. For different reasons, both Tokyo and Delhi had tended to be far too deferential to China and hesitant to call out Beijing's unacceptable actions.
Security and Defense cooperation
QUAD: Formed in 2007 and revived in 2017 The Quadrilateral Security Dialogue (QSD, also known as the Quad) is an informal strategic dialogue between the United States, Japan, Australia and India.
Exercise Malabar: The dialogue was paralleled by joint military exercises of an unprecedented scale, titled Exercise Malabar.
JIMEX: In spite of the pandemic, complex exercises in all domains were conducted including Japan India maritime exercise (JIMEX 2020) and PASSEX, showcasing the trust and interoperability between the navies.
Challenges
The two countries are too far apart to be meaningful partners in any confrontation between one of them and China.
No partnership has the military muscle or diplomatic heft to achieve its objectives in countering China.
At the diplomatic level, neither pulls the kind of power that can counter Beijing and this is not just because they are not UNSC members, unlike China.
Japan obviously has a very advanced high-technology industrial sector, its military industry is insignificant. It's better not to invoke the DRDO.
Way forward
Although the Covid-19 situation remains challenging, people-to-people exchanges between two countries are also being advanced.
Cooperation has also taken great strides in the area of security, including joint exercises between the Japan Self-Defense Forces and the Indian Armed Forces.
Taking advantage of its considerable assets — the world's third-largest economy, substantial high-tech skills, Japan is largely perceived as a natural ally to India.
If Japan and India continue to add concrete security content to their relationship, their strategic partnership could potentially be a game-changer in Asia.
Conclusion
Both should inject substantive military content into the strategic partnership between India and Japan. For there is much that Delhi and Tokyo could do together in meeting their common security challenges.
Preventive Detentions
Preventive Detentions- Relevance for UPSC Exam
General Studies II- Polity and Governance.
In News
Preventive detentions in 2021 saw a rise by over 23.7% compared with the year before, with over 1.1 lakh people being placed under preventive detention, according to statistics released by the National Crime Records Bureau (NCRB).
What is Preventive Detention?
Preventive detention means detaining a person so that to prevent that person from commenting on any possible crime.
In other words, preventive detention is an action taken by the administration on the grounds of the suspicion that some wrong actions may be done by the person concerned which will be prejudicial to the state.
Preventive Detention in India
A police officer can arrest an individual without orders from a Magistrate and without any warrant if he gets any information that such an individual can commit any offense.
Preventive Detention Law, 1950: According to this law any person could be arrested and detained if his freedom would endanger the security of the country, foreign relations, public interests, or otherwise necessary for the country.
Unlawful Activities Prevention Act (UAPA) 1968: Within the ambit of UAPA law the Indian State could declare any organization illegal and could imprison anyone for interrogation if the said organization or person critiqued/questioned Indian sovereignty territorially.
What is the difference between Preventive Detention and an Arrest?
An 'arrest' is done when a person is charged with a crime.
In the case of preventive detention, a person is detained as he/she is simply restricted from doing something that might deteriorate the law-and-order situation.
Article 22 of the Indian Constitution provides protection against arrest and detention in certain cases.
Rights of an Arrested Person in India
A/c to Article 22(1) and 22(2) of the Indian constitution:
A person cannot be arrested and detained without being informed why he is being arrested.
A person who is arrested cannot be denied to be defended by a legal practitioner of his choice. This means that the arrested person has right to hire a legal practitioner to defend himself/ herself.
Every person who has been arrested would be produced before the nearest magistrate within 24 hours.
The custody of the detained person cannot be beyond the said period by the authority of magistrate.
Exceptions for Preventive Detention
Article 22(3) says that the above safeguards are not available to the following:
If the person is at the time being an enemy alien
If the person is arrested under certain law made for the purpose of "Preventive Detention"
Constitutional provision
It is extraordinary that the framers of the Indian Constitution, who suffered most because of the Preventive Detention Laws, did not hesitate to give Constitutional sanctity.
B.R. Ambedkar was of the opinion that the freedom of the individual should not supersede the interests of the state.
He had also stated that the independence of the country was in a state of inflancy and in order to save it, preventive detention was essential.
NCRB report
Over 24,500 people placed under preventive detention were either in custody or still detained as of 2021-end — the highest since 2017 when the NCRB started recording this data.
Over 483 were detentions under the National Security Act, of which almost half (241) were either in custody or still detained as of 2021-end.
In 2017, the NCRB's Crime in India report found that 67,084 persons had been detained as a preventive measure that year.
Of these, 48,815 were released between one and six months of their detention and 18,269 were either in custody or still in preventive detention as of the end of the year.
Various provisions invoked for Preventive Detention
Among other laws under which the NCRB has recorded data on preventive detentions are the:
Goonda Act (State and Central) (29,306),
Prevention of Illicit Traffic in Narcotic Drugs and Psychotropic Substances Act, 1988 (1,331), and
A category classified as "Other Detention Acts", under which most of the detentions were registered (79,514).
Concerns
The number of persons placed under detention has been increasing since 2017 — to over 98,700 in 2018 and over 1.06 lakh in 2019 — before dipping to 89,405 in 2020 (due to lockdowns).
The number of persons placed under preventive detention has seen an increase in 2021.
Issues with preventive detention
Arbitrariness: The police determinations of whether a person poses a threat are not tested at a trial by leading evidence or examined by legally trained persons.
Rights violation: Quiet often, there is no trial (upto 3 months), no periodic review, and no legal assistance for the detained person.
Abuse: It does not provide any procedural protections such as to reduce detainees' vulnerability to torture and discriminatory treatment, and to prevent officials' misusing preventive detention for subversive activities.
Tool for suppression: In the absence of proper safeguards, preventive detention has been misused, particularly against the Dalits and the minorities.
The apex court's recent verdict
Preventive detention is a necessary evil only to prevent public disorder, ruled the Supreme Court in 2021.
The State should not arbitrarily resort to "preventive detention" to deal with all sundry "law and order" problems, which could be dealt with by the ordinary laws of the country.
Whenever an order under a preventive detention law is challenged, one of the questions the court must ask in deciding its legality is: was the ordinary law of the land sufficient to deal with the situation?
If the answer is in the affirmative, the detention order will be illegal.
The Article 21
Preventive detention must fall within the four corners of Article 21 (due process of law) read with Article 22 (safeguards against arbitrary arrest and detention) and the statute in question, Justice Nariman ruled.
The Liberty of a citizen is a most important right won by our forefathers after long, historical, and arduous struggles.
Way forward
Having such kind of acts has a restraining influence on the anti-social and subversive elements.
India is a large country and many separatist tendencies against the national security and integrity existed and existing and a strict law is required to counter the subversive activities.
The number of persons detained in these acts is not a very large and due attention is made before preventive detention.
The state should have very effective powers to deal with the acts in which the citizens involve in hostile activities, espionage, coercion, terrorism, etc.
NC Saxena Committee on Managing Forests
NC Saxena Committee on Managing Forests: Why in news?
An estimated 15 per cent of global forests are managed as community resources by indigenous peoples and local communities states "Sustainable Use of Wildlife" report released last month at the ninth session of the Plenary of the Intergovernmental Science-Policy Platform on Biodiversity and Ecosystem Services (IPBES-9).
Indigenous peoples manage over 38 million sq km in 87 countries. This is 40 per cent of terrestrial conserved areas with high biodiversity value.
Globally, deforestation is generally lower on indigenous territories where there is a security of land tenure and continuity of traditional knowledge.
NC Saxena Committee on Managing Forests: Background
In February 2020, the Union Ministry of Tribal Affairs (mota) set up a committee headed by a former secretary to the Union government, N C Saxena, to recommend guidelines on the use of community forest resources.
In November 2021, the committee submitted its recommendations and asked the ministry to re-lease the report for public opinion.
NC Saxena Committee on Managing Forests: What is JFM?
Under JFM, communities and forest departments take up the regeneration and management of forests together.
A Joint Forest Management Committee (JFMC), comprising members of the tribal and forest-dwelling community and forest officials, is the nodal body.
But experience of last three decades (the JFM system came into being with the National Forest Policy of 1988) shows that communities have not had any significant management role.
Though the committees are headed by forest dwellers, the secretary is always from the forest department and manages the records as well as the day-to-day running of the body.
In a few states the economic returns, even after decades of protection, are negligible. The community members usually get usufruct rights like the collection of fuel wood and limited grazing access along with a share in the timber to be harvested in the protected areas.
The recognition of Community Forest Resource Rights (CFRR) across states means an end to the Joint Forest Management (JFM) system.
NC Saxena Committee on Managing Forests: Key Recommendations
The committee puts the gram sabha at the core of CFRR management, with the power to take all decisions.
It says the gram sabha should constitute the Forest Rights Committee (FRC) that will play a vital role in identifying community forest resources and hence the territorial jurisdiction of the gram sabha and its decisions with regard to the identification of community forest resources shall be binding.
It also recommends that the territorial jurisdiction of the gram sabha should be in accordance with the boundaries of the community forest resources as determined by frc and that these boundaries be defined prior to the recognition of all forest rights.
The recommendations add that while forest resources other than minor forest produce, like timber, will not fall under the territorial jurisdiction of the gram sabha they should be managed by the forest department in consultation with the gram sabha.
It further said that in areas covered under 3(1)(i), the role of the forest department should be that of an expert and/or technical advisor, as and when such advice is sought.
NC Saxena Committee on Managing Forests: Preemptive Actions
Since the recommendations are yet to be accepted, state governments keep issuing orders that often dilute the power of forest communities and impose government control.
Some state governments have issued orders to make a village level committee whose job would be to finalise or reject CFMC's proposal. Basically, its a government watchdog over an independent committee.
On July 6, 2021, mota and moefcc signed a "Joint Communication" for more effective implementation of FRA. It says the state forest department should "extend assistance to the institutions/committees for preparing conservation and management plan for forest resources".
NC Saxena Committee on Managing Forests: Doubts on Forest Conservation Rules, 2022
In its new Forest Conservation Rules, 2022, notified on June 28, moefcc seems to be diluting the gram sabha's powers to prevent diversion of forestland for non-forest purposes, which could include any development activity.
Earlier, a developer had to approach the Central government for Stage 1 clearance for any project on forest land. It then had to seek the permission of the concerned gram sabhas before going to the state government for Stage 2 clearance.
But the Forest Conservation Rules 2022 have no mention of gram sabha's consent, and the developer can directly approach the state/Union Territory administration for Stage II clearance, says Kanchi Kohli, a legal researcher at the Centre for Policy Research, Delhi.
The compliance with fra has been left to the state, after the clearance by the Centre has already been given. In other words, the Centre has left the states to do the fighting with the people.
NC Saxena Committee on Managing Forests: Way Forward
The world is talking about the rights of indigenous people and their vital role in conservation.
From a conservation point of view, FRA 2006 is the only conservation Act, while the Forest (Conservation) Act, 1980 is just a tool to find ways to legalise and systematise forest destruction. If control comes under forest communities, it will accelerate conservation and regeneration of forests. We should make efforts to move in this direction.