OBC Reservation- Relevance for UPSC Exam
GS Paper 2: Governance, Administration and Challenges– Government policies and interventions for development in various sectors and issues arising out of their design and implementation.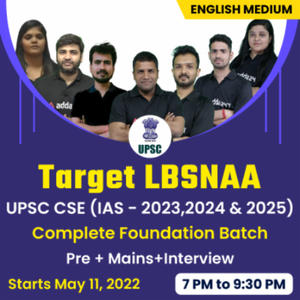 OBC Reservation in news
Recently, the Supreme Court (SC) has allowed Madhya Pradesh to implement 14% reservation for Other Backward Classes (OBCs) and notify the elections for nearly 23,263 local bodies within two weeks.
Jute Packaging Material Act: New Reservations Approved
SC on OBC quota in Madhya Pradesh
The Supreme Court (SC) had on May 10 ordered the State to proceed with the elections without Other Backward Classes (OBCs) quotas.
The Supreme Court has since then reassured itself that the State has met the 'triple test' criteria it had established in 2010 for OBC reservation in local bodies.
Triple Test Criteria: The Supreme Court laid down following triple test

A commission that undertook contemporaneous empirical inquiry into the nature and implications of the backwardness in the context of local bodies,
Break-up of the reservation local body-wise, and
Adherence to the 50% ceiling on quotas.
Local Body Reservation in Madhya Pradesh (MP)
Madhya Pradesh had already provided for reservation for women besides Scheduled Castes and Scheduled Tribes.
Madhya Pradesh's proposed quota for OBCs is 14%, which will keep the aggregate within the 50% ceiling- one of the test under triple test criteria.
Associated Issues
Acceptability of MP commission report: The State has convinced the Court that it had indeed met the triple test, but the validity and accuracy of the commission report remain open to further judicial scrutiny.
Reservation in Political Sphere: OBC reservation remains a controversial question on which the law is still evolving and public opinion is fractious.
Suitability of Existing Criteria: The Court has held that the criteria for reservation in job and education, which is social and educational backwardness, need not be applied for reservation in local bodies.

The SC said that the Backwardness to be established for political reservation can be of a different nature.
Reservation in Politics- Way Forward
While quotas have proven to be an effective instrument of empowerment and justice, competitive politics around them often leads to a paralysis of politics and governance.
Making the reservation regime fair, objective, and empirical is a major governance challenge, and the Court's attempts in that direction is welcome.
Political parties and governments must act in tandem with the judiciary so that reservation programmes do not turn divisive but serve a development purpose.
OBC Quota: SC upholds OBC quota in NEET