Background
The British Parliament passed the Charter Act 1793 or the East India Company Act 1793 aimed at renewing the company's charter for the next 20 years which was first given by the Regulating Act of 1773.
With this company's monopoly in trade with India continued and was given the right to trade with India for the next 20 years.
This was further renewed by the Charter Act of 1813.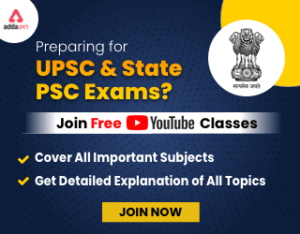 Get free video for UPSC CSE preparation and make your dream of becoming an IAS/IPS/IRS a reality
Key Provisions of The Act
Recognized company's political functions and again reinforced that any territory acquired by EIC are British Possessions in India and further acquisition by the company would be done on the behalf of the crown and not in its own right.

Royal approval was mandatory for the appointment of the Governor-general, the Governors, and Commander-in-Chief.

Centralization of Power:

Act provided that the governor-general is empowered to disregard the majority in the Council in special circumstances. This was initially given to Lord Cornwallis which now extended to all future governors-general.
The power to override the council's decision was extended to governors of other presidencies as well.
Reduced authority of the commander in chief: as he was now not to be considered as a member of the council unless he was specially appointed to be a member by the Court of Directors.
When the Governor-General was present in Madras or Bombay, he would supersede in authority over the governors of Madras and Bombay.
In his absence from Bengal, Governor-general could appoint a Vice President from among the civilian members of his Council.

The company was allowed to raise its dividends to 10%.
Drain of wealth from India: Act provided that now salaries of the staff and members of the Board of Control were to be charged from the company.

It means that in the future, salaries of all the members were to be paid from out of Indian revenue and not out of the state exchequer of Britain. This practice continued till 1919.

Provision for Payment of annual revenue (5 Lakh British pounds) to the British government by the company, after paying the necessary expenses, interest, dividend, salaries, etc. from the Indian Revenues.
Barred Senior Company Officials from leaving India without prior permission: In the event of such a leave, it would be considered that the official had resigned.
Separated revenue administration and judicial functions of the Company: This led to the disappearance of Maal Adalats (revenue courts)
The Act entrusted the company with the authority to grant licenses to individuals and company employees to carry on trade in India. This was known as 'privilege' or 'country trade'.

This led to shipments of opium to China.

Modification in the composition of the Board of Control (BoC): It was to have a President and two junior members, who were not necessarily members of the Privy Council.
Feed and fodder entrepreneurship program: More feed, better productivity