Relevance
GS 2: Welfare schemes for vulnerable sections of the population by the Centre and States and the performance of these schemes
Context
The Tamil Nadu government has proposed an urban employment scheme at a cost of ₹100 crore to improve the livelihood of urban poor.
Key points
It will be launched on the lines of Mahatma Gandhi National Rural Employment Guarantee Scheme (MGNREGS).
It is needed as the urban population in Tamil Nadu is growing fast and it would reach 60% of the total population by 2036.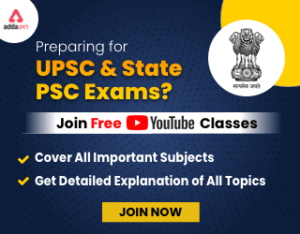 Why such programs are needed?
Towns are seen as the engines of growth rather than spaces where thousand toil to make a living.
Few schemes like Swarna Jyanti Shahari Rozgar Yojana are available to provide urban employment in India.
Smart mission and AMRUT benefits only fraction of the ULBs (Urban Local Bodies) and the majority of them could not reap the benefits under these schemes.
Hap-hazardous urbanization and fast degradation of urban ecological commons like footpaths.
Migrant Labour Crisis: Supreme Court Guidelines, Issues And Solutions
Steps needed to reduce urban unemployment
Need urban employment guarantee scheme for urban areas as it will:

Increase public investment in towns.
improve quality of urban infra and services.
restore urban commons like the footpaths.
skill urban youth and
increase capacity of ULBs.

Capacity building of the unskilled workers is needed as the nature of the jobs is shifting towards semi-skilled and skilled activities.

It can have a multiplier effect on economy

Providing jobs specific to urban areas like

building and road maintenance.
green jobs like creation and maintenance of parks.
cater to the care deficits by providing child care as well as care for the elderly and disabled.

Need to give a statutory right to work and hence ensure right to life under Article 21.
Skilling and apprenticeship program for educated but unemployed youths.

To assist with administrative functions in govt offices, PHCs ( Primary Health Care), monitoring of environmental parameters.
Will increase their ability and experience.