Relevance
GS 1: Distribution of key natural resources across the world
GS 3: Infrastructure: Energy, Ports, Roads, Airports, Railways etc.
Context
The Union Government has decided to set up two new underground facilities to store crude oil for commercial and strategic purpose, under the second phase of the Strategic Petroleum Reserve (SPR) programme.
Key points
The 6.5 million metric tonnes-capacity storage facility is proposed to be set up at Chandikhol (with 4MMT capacity) in Odisha's Jajpur district and Karnataka's Padur (having 2.5 MMT capacity) on public-private-partnership mode.
Earlier, the Centre had established 5.33MMT-capacity facilities at three places, including Vishakhapatnam (1.33MMT), Mangaluru (1.5MMT) and Padur (2.5MMT), under the first phase of its strategic petroleum reserves programme.

The petroleum reserves established under Phase I are strategic in nature and the crude oil stored in these reserves will be used during an oil shortage event.
About the Program
SPR are huge stockpiles of crude oil that are created primarily to reduce the impact of disruptions in supplies of petroleum products. Its objectives also include dealing with any crude oil-related crisis like the risk of supply disruption from natural disasters, war or other calamities.
The construction of the SPR facilities is managed by Indian Strategic Petroleum Reserves Limited (ISPRL), a Special Purpose Vehicle and a wholly owned subsidiary of Oil Industry Development Board (OIDB) under the Ministry of Petroleum & Natural Gas.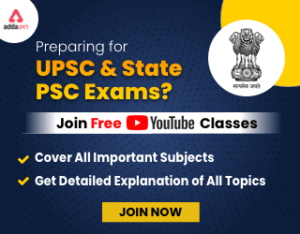 Get free video for UPSC CSE preparation and make your dream of becoming an IAS/IPS/IRS a reality
Why needed?
The Gulf war of 1990 made the threat of oil crises real. The severity of the crises can be gauged by the fact that India's oil reserves, at that time, were adequate for only three days. Though we managed to avert the crisis then, we needed cautious policies to not be in similar situation again.
Under this backdrop, the Indian Government in 1998, initiated the concept of strategic petroleum reserves.
India, being the world's third-biggest oil importer and consumer, imports over 80% of its oil needs. It makes establishment of SPR strategically important.
Dam Rehabilitation and Improvement Project (DRIP): Making Dams Robust