Background
After victory in the Battle of Buxar in 1764, the East India Company (EIC) became a political power in India.
In the Bengal presidency, a Dual form of administration was instituted by Robert Clive, where real power and taxes came under the company but the administration and responsibility of subjects remain the concern of the Nawab of the Bengal.
This resulted in maladministration in the Bengal presidency. In the 1770s, though the company became bankrupt and applied for a loan from his Majesty in Britain, its Employees became ultra-rich.
This gave an excuse to the British government to extend its control over the company and its affairs in India. For this purpose, British Parliament enacted Regulating Act of 1773.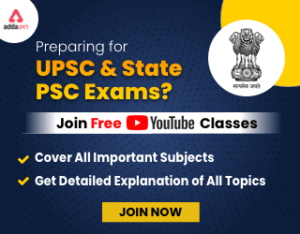 free video for UPSC CSE preparation and make your dream of becoming an IAS/IPS/IRS a reality
Key features of the Regulating Act, 1773
It is considered as the first step taken by the British Parliament to control and regulate the affairs of the East India Company in India.

For the first time, the British government officially recognized the political and administrative functions of the Company.

Centralization of power: It provided for the Governor-general of Bengal who was to be superior to the governors of the Madras and Bombay presidencies.

Before this, all the three presidencies were independent of one another.
Warren Hastings became the first Governor-General of Bengal.

Provided for the Governor-General in Council: It was supposed to act as the executive council of the Governor-General. It had four members. All the matters were decided by the majority.

The decision by the majority led to conflict in the council as Governor-general was unable to make the decisions he wanted. To rectify this, Pitts India Act 1784 was enacted which reduced the number of council members to three.

Established Supreme Court (Apex Court): at Fort William (Calcutta)in 1774. Sir Elijah Impey was appointed as the first chief justice of the Supreme Court.

Its jurisdiction often came in conflict with that of the governor-general of Bengal.

Debarred company employees from conducting any private trade or accepting bribes from the native Indians.
Extended Control over company's affairs in India: The Regulating Act 1773 required the Court of Directors (the governing body of the Company) to report on its revenue, civil, and military affairs in India.
Read more – List of borrowed Features of the Indian Constitution and their Source Countries