Relevance
GS 3: Inclusive growth and issues arising from it.
Context
PM Jan Dhan Yojana (PMJDY) has completed seven years of its implementation.
Achievements
PMJDY Accounts have grown three-fold from 14.72 Crore in Mar'15 to 43.04 Crore as on 18-08-2021.

One in 2 accounts opened between Mar'14 to Mar'20 was a PMJDY account.

55% Jan-Dhan account holders are women and 67% Jan Dhan accounts are in rural and semi-urban areas.
Out of total 43.04 crore PMJDY accounts, 36.86 crore (86%) are operative.
The Jan Dhan Darshak app is a medium to identify villages that are not served by banking touchpoints within 5 km.

The efforts have resulted in a significant decrease in the number of such villages.
About PMJDY
Pradhan Mantri Jan Dhan Yojana (PMJDY) is National Mission for Financial Inclusion (Read about Financial Inclusion Index from here) to ensure access to financial services, namely, Banking/ Savings & Deposit Accounts, Remittance, Credit, Insurance, Pension in an affordable manner.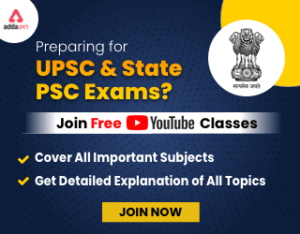 Objectives
To ensure access of financial products & services at an affordable cost.
To lower cost & widen reach in the country through use of technology.
Pradhan Mantri Jan Dhan Yojana benefits
Banking the unbanked – Opening of basic savings bank deposit (BSBD) account with minimal paperwork, relaxed KYC, e-KYC, account opening in camp mode, zero balance & zero charges
Securing the unsecured – Issuance of Indigenous Debit cards for cash withdrawals & payments at merchant locations, with free accident insurance coverage of Rs. 2 lakhs.
Funding the unfunded – Other financial products like micro-insurance, overdraft for consumption, micro-pension & micro-credit.
Pillars
Initially, the scheme was launched based upon the following 6 pillars:
Universal access to banking services through Branch and Banking Correspondents (BC).
Basic savings bank accounts with overdraft facility of Rs. 10,000/- to every eligible adult
Financial Literacy Program– Promoting savings, use of ATMs, getting ready for credit, availing insurance and pensions, using basic mobile phones for banking
Creation of Credit Guarantee Fund – To provide banks some guarantee against defaults
Insurance – Accident cover-up to Rs. 1,00,000 and life cover of 30,000 on account opened between 15 Aug 2014 to 31 January 2015.
Pension scheme for Unorganized sector.
Extension of PM Jan Dhan Yojana with new features
The Government decided to extend the comprehensive PMJDY program beyond 28.8.2018 with some modifications
Focus shifted from 'Every Household' to Every Unbanked Adult'
RuPay Card Insurance – Free accidental insurance cover on RuPay cards increased from Rs. 1 lakh to Rs. 2 lakhs for PMJDY accounts opened after 28.8.2018.
Enhancement in overdraft (OD) facilities –

OD limit doubled from Rs 5,000/- to Rs 10,000/
OD upto Rs 2,000/- (without conditions).

Increase in upper age limit for OD from 60 to 65 years.