Pashmina shawls- Relevance for UPSC Exam
GS Paper 2: Governance, Administration and Challenges- Development processes and the development industry- the role of NGOs, SHGs, various groups and associations, donors, charities, institutional and other stakeholders.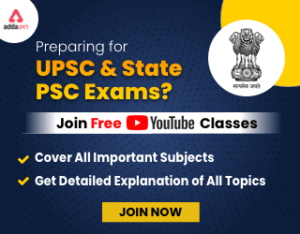 Get free video for UPSC CSE preparation and make your dream of becoming an IAS/IPS/IRS a reality
Pashmina shawls- Context
Recently, the Centre For Excellence (CFE) has taken a new initiative in J&K to restore the lost glory of Pashmina shawls.
North-Eastern Region (NER) District SDG Index and Dashboard 2021-22
Pashmina shawls- Key features of the Initiative
The CFE initiative aims to double the wages and ensure round-the-year orders of Pashmina Shawls.
Expected Benefits:

Likely to see the re-engagement of women artisans in a critical production process of the world-famous hand-made Pashmina shawls.
Providing employment to Kashmiri women in the sector whose numbers has dwindled significantly over the years.
International Atomic Energy Agency (IAEA)
Pashmina shawl- Key Features
About Pashmina Shawls: are a fine variant of shawls spun from cashmere wools which is obtained from the Changthangi goat, native to the high plateau of Ladakh.

Pashmina Shawls are known for its softness.
Pashmina Shawl has been a status symbol not just for the wealthy in Indian but even across the world.

Changthangi goats are generally domesticated and reared by nomadic communities called the Changpa in the Changthang region of Greater Ladakh.

The Changthangi goats have revitalized the economy of Changthang, Leh and Ladakh region.
Unique Identification Authority of India (UIDAI)
BIS Certification for Pashmina Shawl
In 2019, the Bureau of India Standards (BIS) published an Indian standard for identification, marking and labelling the Pashmina Shawls for their purity.
Key Benefits: This may result in the following benefits-

help curb the adulteration of Pashmina.
Protecting the interests of local artisans and nomads who are the producers of Pashmina raw material.
Ensuring assured purity of pashmina shawls to customers
Promoting employment by encouraging more young individuals to take up this profession.
About Centre For Excellence (CFE)
Establishment: The Centre For Excellence (CFE) has been set up by shawl trader Mujtaba Kadri, who owns the 'Me&K' brand and Aadhyam-Aditya Birla Group at the old city's Narwara area.
Objective: to restore the lost hand-driven processes involved in the intricate shawl weaving industry in Jammu and Kashmir area.