One Ocean Summit- Relevance for UPSC Exam
GS Paper 2: International Relations- Bilateral, regional and global groupings and agreements involving India and/or affecting India's interests.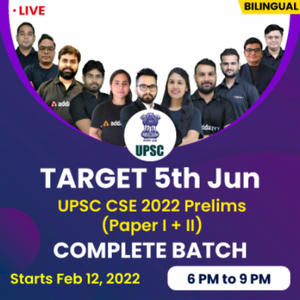 One Ocean Summit- Context
One Ocean Summit is being organized by France from 9 to 11 February 2022
While Addressing One Ocean Summit, Indian PM said that India has always been a maritime civilization and its ancient scriptures and literature talk about the gifts of the oceans.

At One Ocean Summit, he also said that the world's security and prosperity of countries is linked to oceans.
He also said that India is committed to eliminating single-use plastic and will be happy to join France in launching a global initiative on single-use plastics.
Get Free Study Material for UPSC and State PCS Examinations
One Ocean Summit – Key Points
About: The One Ocean summit is organised by France in Brest in cooperation with the United Nations and the World Bank.
Participation: Various countries along with other stakeholders will participate in the One Ocean Summit.

One Ocean Summit will be addressed by several other heads of states and governments from the United Kingdom, Germany, Japan, India, South Korea, and Canada.

Key Objectives: The objective of the Summit is to mobilise the international community to take tangible action towards preserving and supporting healthy and sustainable ocean ecosystems.

Commitments will also be made towards combating illegal fishing, decarbonising shipping and reducing plastic pollution during One Ocean Summit.
One Ocean Summit will also focus on efforts to improve governance of the high seas and coordinating international scientific research.

Host: One Ocean Summit is being held in light of French Presidency of the Council of European Union.
Significance: One Ocean Summit presents an opportunity for all stakeholders to make a decisive contribution with tangible, bold, and actionable initiatives and commitments.