National Commission for Women (NCW)- Relevance for UPSC Exam
GS Paper 2: Indian Constitution- Statutory, regulatory and various quasi-judicial bodies.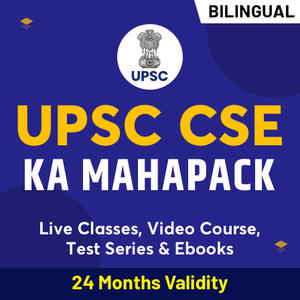 National Commission for Women (NCW)- Context
The Prime Minister will address 30th National Commission for Women (NCW) Foundation Day program on 31st January, 2022 via video conferencing.
The theme of the program is 'She The Change Maker', aimed at celebrating the achievements of women in different fields.
National Commission for Protection of Child Rights (NCPCR): Constitution, Composition and Key Functions
National Commission for Women (NCW)- Key Points
About: The National Commission for Women was set up as a statutory body in January 1992 under the National Commission for Women Act, 1990.
Mandate: National Commission for Women (NCW) is entrusted with-

Reviewing the Constitutional and Legal safeguards for women;
Recommending remedial legislative measures;
Facilitating redressal of grievances and
Advising the Government on all policy matters affecting women.
National Commission for Women (NCW)- Constitution and Members
Constitution: The National Commission for Women is constituted by the Central Government.
Membership: Members of the NCW include-

A Chairperson, committed to the cause of women, to be nominated by the Central Government.
Five members to be nominated by the Central Government from amongst persons of ability, integrity and standing who have had experience in law or legislation, trade unionism, management of an industry potential of women, women's voluntary organizations (including women activist), administration, economic development, health, education or social welfare;

Provided that at least one Member each shall be from amongst persons belonging to the Scheduled Castes and Scheduled Tribes respectively;

A Member-Secretary to be nominated by the Central Government who shall be-

An expert in the field of management, organizational structure or sociological movement, or
An officer who is a member of a civil service of the Union or of an all-India service or holds a civil post under the Union with appropriate experience.
National Commission for Women (NCW)- Key Functions
Investigation: NCW is responsible for investigating and examining all matters relating to the safeguards provided for women under the Constitution and other laws.
Reports to Government: NCW presents to the Central Government, annually and at such other times as the Commission may deem fit, reports upon the working of those safeguards.
Recommendations to the Government: NCW makes in such reports, recommendations for the effective implementation of those safeguards for improving the conditions of women by the Union or any state.

It also makes periodical reports to the Government on any matter pertaining to women and in particular various difficulties under which women toil,

Review Functions: It reviews, from time to time, the existing provisions of the Constitution and other laws affecting women and recommend amendments thereto so as to suggest remedial legislative measures to meet any lacunae, inadequacies, or shortcomings in such legislations,
Representation: It takes up cases of violation of the provisions of the Constitution and of other laws relating to women with the appropriate authorities.
Suo Moto: NCW also looks into complaints and take suo moto notice of matters relating to-

Deprivation of women's rights,
Non-implementation of laws enacted to provide protection to women and also to achieve the objective of equality and development,
Non-compliance of policy decisions, guidelines or instructions aimed at mitigating hardships and ensuring welfare and providing relief to women, and take up the issues arising out of such matters with appropriate authorities,

Special Studies and Investigation: The NCW call for special studies or investigations into specific problems or situations arising out of discrimination and atrocities against women and identify the constraints so as to recommend strategies for their removal.
Promotional and Educational Research: NCW undertakes promotional and educational research so as to suggest ways of ensuring due representation of women in all spheres and identify factors responsible for impeding their advancement, such as, lack of access to housing and basic services, inadequate support services and technologies for reducing drudgery and occupational health hazards and for increasing their productivity,
NCW also participate and advice on the planning process of socio-economic development of women.
NCW is also responsible for evaluating the progress of the development of women under the Union and any State,
NCW inspects or cause to inspected a jail, remand home, women's institution or other place of custody where women are kept as prisoners or otherwise and take up with the concerned authorities for remedial action, if found necessary,
Funding: NCW also funds litigation involving issues affecting a large body of women,
Other functions: any other matter which may be referred to it by Central Government.
Also Read: