Mahotsav Giveaway Material
500 Most Expected Questions for UPSC CSE 2022 & State PCS Exams
Last 5 Months Currents Affairs Magazines (With MCQs) PDF:
Big Surprises Only for Today
UPSC CSE Ka Mahapack at Lowest Price Ever (59999 @9999)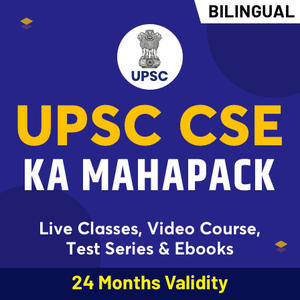 UPSC CSE 2022 Prelims (Paper I + II) Revision Batch (8499 @999)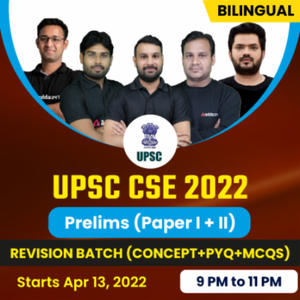 National Civil Service Day 2022
National Civil Services Day 2022: Every year, April 21 is observed as National Civil Service Day in India. National Civil Services is the permanent branch of the Executive Wing of the State of India. It provides various aspects of governance in India.
Join Our Biggest UPSC Mahotsav Event 2022, Here 
National Civil Service Day Background: National Civil Services Day is observed on 21st of April each year in the memory of the 21st April 1947 when All India Services were inaugurated by Sardar Vallabh Bhai Patel.
The Indian Civil Service (Indian Administrative Services, IAS) includes the following services-
Indian Administrative Service (IAS),
Indian Police Service (IPS),
Indian Foreign Service (IFS) and
the central Group A and Group B services in the country.
For Five Big Announcements, Join our Live UPSC Mahotsav Here
National Civil Services 2022- UPSC Mahotsav is Celebrated by Adda 247
On the occasion of National Civil Services Day 2022, the esteemed Adda 247 is organizing National Civil Services 2022 Mahotsav even on its YouTube Channel.
The UPSC Mahotsav event will be organized by the UPSC Adda 247 team from 11 AM onwards, 21st April 2022. In the UPSC Mahotsav, UPSC Adda 247 team will be announcing many exclusive and exciting discounts and deals for Civil Services Aspirants.
In the UPSC 2022 Mahotsav event, Adda 247 will make five big announcements for all the civil services aspirants which will help them make their dream of becoming a civil servants, a reality.
To avail of these benefits which will help you become your dream self, A Civil Servant, Join the live UPSC Mahotsav Event on the UPSC Adda 247 Official YouTube Channel.
Get Free Study Material for UPSC and State PCS Examinations
Important Details of the Adda 247 Civil Services Mahotsav
UPSC Mahotsav Event
Important Details
UPSC Mahotsav 2022 Date
21st April 2022
UPSC Mahotsav 2022 Time
Starts 11 AM
Big Announcement for Civil Services Aspirants
– Five Big Announcements to be Made by UPSC ADDA 247

– Exiting Gifts and Discounts will be announced for the Civil Services Aspirants
Get Free Study Material for UPSC and State PCS Examinations