Context:
Recently a statue of Maharaja Ranjit Singh was vandalized in Lahore by a member of radical outfit Tehrik-e-Labbaik Pakistan (TLP), a religious organization at the Lahore Fort in Pakistan's Punjab province.
The statue was inaugurated in Lahore in 2019 on the occasion of the 180th death anniversary of the legendary Sikh ruler.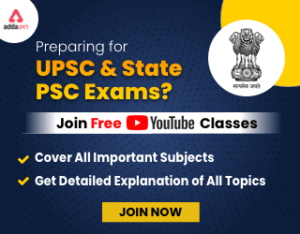 Get free video for UPSC CSE preparation and make your dream of becoming an IAS/IPS/IRS a reality
About Maharaja Ranjit Singh
Birthplace: Maharaja Ranjit Singh was born on November 13, 1780, in Gujranwala, now in Pakistan. He later became chief ofShukerchakias Misls, a Sikh group, after the death of his father in 1792.

Misls: they were chieftains in Punjab provinces who divided the territory into Misls. They were basically Sikh organizations based on military brotherhood and democratic principles.
The Punjab area was divided into 12 misls which were ruled by different chieftains and their families.

Death: He died in 1839 due to illness and within a decade, Sikh rule perished due to infighting among rival chiefs and subsequent wars with the British East India Company.
Mission Schools of Excellence Project of Gujarat Government
Major Contributions:
Ranjit Singh conquered Lahore in 1799 and established a unified Sikh empire. The Sikh Empire existed from 1799 till 1849.
Thwarted Afghan invaders in Lahore: which gave him the title of Lion of Punjab (Sher-e-Punjab).
Funded Hazoor Sahib gurudwara: at the final resting place of Guru Gobind Singh in Nanded, Maharashtra.
Modernization of Sikh Army: His army was known as the Khalsa army. He employed a large number of European officers, especially French, to train his troops.

He appointed French General Jean Franquis Allard to modernize his army.
In 2016, the town of St Tropez unveiled the maharaja's bronze statue as a mark of respect.

Sikh Empire: At its peak, his empire extended from Khyber Pass in the west to western Tibet in the east, and from Kashmir in the north to Mithankot in the south.
Common Survey to Count Elephants and Tigers
Legacy of the Maharaja Ranjit Singh:
Golden Temple: he ensured restoration and expansion of the Harmandir Sahib, the most revered Gurudwara of the Sikhs, which is now known popularly as the "Golden Temple".
A Just and Secular ruler: he employed people from all sects, religions, and castes and did not discriminate while appointing them to a powerful position in his Darbar.