Kuchipudi Dance- Relevance for UPSC Exam
GS Paper 1: Indian History- Indian culture will cover the salient aspects of Art Forms, Literature and Architecture from ancient to modern times.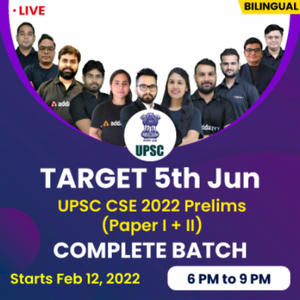 Kuchipudi Dance
Kuchipudi is one of the eight classical styles of Indian dance. Kuchipudi dance derives its name from a village in the Krishna district of Andhra Pradesh.
Kuchipudi largely developed as a Hindu god Krishna-oriented Vaishnavism tradition, and it is most closely related to Bhagavata Mela.
To show the dexterity of the dancers in footwork and their control and balance over their bodies, techniques like dancing on the rim of a brass plate and with a pitcher full of water on the head are used in the Kuchipudi dance.
Accompanying Music and Musical instruments: Kuchipudi dance is accompanied by the classical school of Carnatic music. The accompanying musicians, besides the vocalist are-

A mridangam player to provide percussion music,
A violin or veena player or both for providing instrumental melodic music, and
A cymbal player who usually conducts the orchestra and recites the sollukattus (mnemonic rhythm syllables).

Famous Exponents: Indrani Bajpai (Indrani Rahman) is a famous exponent of Kuchipudi Dance who promoted Kuchipudi art through public performances outside Andhra.

Vempati Chinna Satyam is a legendary dancer and guru of Kuchipudi dance form.
Other famous proponents of Kuchipudi Dance include- Raja and Radha Reddy, their daughter Yamini Reddy; Kaushalya Reddy; Bhavana Reddy, etc.
Get Free Study Material for UPSC and State PCS Examinations
Kuchipudi Dance- Background
Around the third and fourth decade of this century, Kuchipudi dance emerged out of a long rich tradition of dance-drama of the same name.
In 17th century Kuchipudi style of Yakshagaana was conceived by Siddhendra Yogi a talented Vaishnava poet and visionary.
He was steeped in the literary Yakshagaana tradition being guided by his guru Teerthanaaraayana Yogi who composed the Krishna-Leelatarangini, a kaavya in Sanskrit.
It is said that Siddhendra Yogi had a dream in which Lord Krishna asked him to compose a dance drama based on the myth of the bringing of paarijaata flower for Sathyabhaama.
Siddhendra Yogi initiated young Brahmin boys of Kuchipudi village to practice and perform his compositions particularly Bhaamaakalaapam.
Kathak Dance | Indian Classical Dances
Kuchipudi Dance- Key Features and Flow of Dancing
A recital of Kuchipudi begins with an invocatory number, as is done in some other classical dance styles.

Earlier the invocation was limited to Ganesha Vandana. Now other gods are also invoked.

It is followed by nritta, that is, non-narrative and abstract dancing. Usually, jatiswaram is performed as the nritta number.
Next is presented a narrative number called shabdam. One of the favourite traditional shabdam number is the Dashaavataara.
The Shabdam is followed by a natya number called

Many Kuchipudi dancers prefer to perform entry of Satyabhama from the traditional dance-drama Bhaamaakalaapam.

Next in the sequence comes a pure nritya abhinaya number based on literary-cum musical forms like padam, jaavli, shlokam, etc.

In such a number each of the sung words is delineated in space through dance, drishya-kavita (visual poetry).

A Kuchipudi recital is usually concluded with Excerpts of Krishna-leela-tarangini are sung with this number.

In this the dancer usually stands on a brass plate locking the feet in shakatavadanam paada and moves the plate rhythmically with great dexterity.
Bharatanatyam- Indian Classical Dance