First Incredible India International Cruise Conference- Relevance for UPSC Exam
GS Paper 2: Governance, Administration and Challenges- Government policies and interventions for development in various sectors and issues arising out of their design and implementation.

 First Incredible India International Cruise Conference 2022 in news
Union Minister of Tourism, Culture and the Development of the North-eastern Region (DoNER) took part in various discussions on tourism related themes during the first Incredible India International Cruise Conference 2022.
He addressed the participants about the various tourism related themes and discussions that included Potential of River Cruising and Cruise Tourism: Success Stories and Destination Development.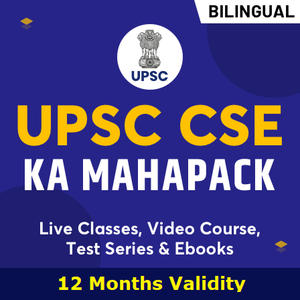 First Incredible India International Cruise Conference 2022
About: the two-day Incredible India International Cruise Conference showcased abundant business opportunities in the country's cruise tourism sector.
Objectives: Incredible India International Cruise Conference aims to-

Showcase India as a desired destination for cruise passengers,
Highlight the regional connectivity,
Promote building of new destinations and attractions like lighthouses and d\
Disseminate information about India's preparedness for developing the cruise tourism sector.

Organizing Ministry: First Incredible India International Cruise Conference 2022 is being organized by the Ministry of Ports, Shipping & Waterways.
Amrit Samagam | Conference of Tourism and Culture Ministers of India
Tourism Industry in India- Steps Taken
A dedicated task force has been formulated on Cruise Tourism jointly by the Ministry of Tourism and the Ministry of Shipping.
Sagarika: It was recently inaugurated which is the International Cruise Terminal in Kochi. It will cater to over one lakh guests.
Central Financial Assistance Scheme of Union Government has been supporting Tourism Infrastructure Development for-

Developing ports and cruise Terminals,
Development of Lighthouses,
Purchase of ferries and Development of river cruise circuits etc.

Union Ministries and departments are also involved in-

Development of policy frameworks,
SOPs for management and Operation of cruise in international, domestic/coastal and river cruise sectors.

Three Major Scheme for development of Tourism Infrastructure: SWADESH DARSHAN, PRASHAD and Central Financial Assistance are the three major central government schemes for the development of tourism sector in India.
Swadesh Darshan scheme                                                                                                                 
About: Swadesh Darshan Scheme is a Central Sector Scheme launched in 2014-15 for the integrated development of theme-based tourist circuits.

Swadesh Darshan scheme is an initiative taken by the government to enrich the tourist experiences and to enhance opportunities and promote lesser-known destinations.

Parent Ministry: Swadesh Darshan scheme is being implemented by the Ministry of Tourism and Culture, Government of India.
Objective: Swadesh Darshan scheme aims to promote, develop and harness the potential of tourism in India.
Funding: Under the Swadesh Darshan scheme, the Ministry of Tourism provides Central Financial Assistance to State Governments and Union Territory Administrations for the infrastructure development of circuits.
Significance: Swadesh Darshan scheme is envisioned to synergize with other schemes like Swachh Bharat Abhiyan, Skill India, Make in India, etc. with the idea of positioning the tourism sector as-

A major engine for job creation, 
The Driving force for economic growth,
Building synergy with various sectors to enable tourism to realize its potential.
About PRASHAD Scheme
About: National Mission on Pilgrimage Rejuvenation and Spiritual, Heritage Augmentation Drive (PRASHAD) scheme was launched by the Ministry of Tourism with a special objective of holistic development of pilgrimage and heritage destinations.
Identification of Sites: Through this drive, 57 sites are identified in 29 states and union territories.
Iconic Tourist Sites- Buddhist Sites at Bodhgaya, Ajanta & Ellora, etc. have been identified to be developed as Iconic Tourist Sites.
National Digital Tourism Mission