Rajya Sabha MPs' Election- Relevance for UPSC Exam
Rajya Sabha MPs' Election: Election of Rajya Sabha MPs are in news due to ongoing elections for Rajya Sabha MPs. Election of the Members of Parliament is part of Parliament and State Legislatures – structure, functioning, conduct of business, powers & privileges and issues arising out of these under UPSC Mains GS Paper 2.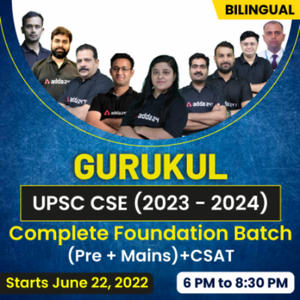 Rajya Sabha MPs' Election in news
On June 10, the Legislative Assemblies of 4 states will elect 16 MPs to Rajya Sabha. Many parties park their legislators away in resorts in order to keep them safe from poaching by rival parties.
This shows the importance of Rajya Sabha and thereby election of MPs to Rajya Sabha.
Importance of Rajya Sabha Elections
Legislative Power: Both ruling and opposition parties try to maximize their numbers in Rajya Sabha as every bill except money bills, is required to be passed by the Rajya Sabha as well in order to become a law.
Money bill: Rajya Sabha has a limited role in the case of Money Bills. It cannot amend a Money Bill, but can recommend amendments within a stipulated time, and Lok Sabha may either accept or reject all or any of these.
List of Lok Sabha Seats (State/UT) wise in India 2020
Special Powers of Rajya Sabha:
If it passes a resolution, saying that it is "necessary or expedient in the national interest" that Parliament should make a law on a matter enumerated in the State List, Parliament becomes empowered to make a law on the subject.

Such resolution must be passed by a majority of not less than two-thirds of members present and voting.
Such a resolution remains in force for a maximum of one year but this period can be extended by one year at a time by passing a similar resolution.

Similarly, Rajya Sabha can also pass resolution for creation of one or more All India Services common to the Union and the states.

Parliament becomes empowered to create such services.
Such resolution must be passed by a majority of not less than two-thirds of members present and voting.
Rajya Sabha Elections
About Rajya Sabha: Rajya Sabha is a permanent House and cannot be dissolved. Out of the 245 members-

12 are nominated by the President

Under Article 80(3), the 12 nominated members should have special knowledge or practical experience in matters like literature, science, art etc.
A nominated member may join a party within six months of taking a seat.

233 are representatives of the States and Union territories of Delhi and Puducherry.

Rajya Sabha Strength: Rajya Sabha, or the Council of States, has 245 seats.

Leave aside reaching the halfway mark of 123, no ruling party has ever touched the 100 mark in the last three-and-a-half decades.

Rajya Sabha Election Frequency: To ensure continuity, one-third of its members retire after every second year, under Article 83(1) of the Constitution, and "biennial elections" are held to fill these vacancies.
Rajya Sabha MP Tenure: The term of a member Rajya Sabha is six years.

Vacancies arising due to resignation, death or disqualification are filled up through bypolls, and those elected serve out the remainder of their predecessors' term.
List of Vice-Presidents of India