Relevance
GS 2: Bilateral, regional and global groupings and agreements involving India and/or affecting India's interests.
Context
Recently, US officials have decided to tour Latin America to scout infrastructure projects, through an initiative named Build Back Better World.
India-US Clean Energy Agenda 2030 Partnership
Key points
The group has been tasked with turning Build Back Better World (B3W) into reality.
The program is focused on areas including climate, health, digital technology and gender equality.
A formal US B3W launch event is planned for early next year that will include details of some initial projects aimed at narrowing the $40 trillion needed by developing nations by 2035.
It is not yet decided how much capital the program will ultimately allocate.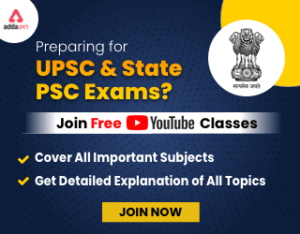 About Build Back Better World initiative
It is an international infrastructure investment initiative announced in June 2021 by the G7 countries—Canada, France, Germany, Italy, Japan, the United Kingdom and the United States.
It is a values-driven, market-led, high-standard, and transparent infrastructure partnership to help narrow the $40+ trillion infrastructure gap in the developing world by 2035.
It aims to mobilize bilateral and multilateral as well as private-sector capital for investment in climate, health and health security, modernized digital technology, gender equity, and equality.
The B3W is intended to be global in scope and to cover low- and middle-income countries.
The B3W is an elaboration of the Blue Dot Network (BDN) in which the US joined forces with Japan and Australia while remaining open to other partners' participation.
The B3W has brought together the G7 countries and also has extended invitations to join to other democracies, including India, Australia, South Korea.
B3W and BRI: Rival or complementary?
Although the B3W does not explicitly refer to the BRI, many experts believes that the new US-led initiative is intended to be an alternative grand infrastructure plan for developing nations to that of China's Belt and Road Initiative (BRI).
The BRI comprises a framework of economic and trade relations between China and dozens of countries.
It targets new export markets abroad, aims to guarantee Beijing's energy security, and seeks to enhance cross-continental connectivity and foster integration between China and Europe.
Like the BRI, the B3W aims to forge cross-national and regional cooperation between the countries involved while facilitating large-scale projects in the developing world.
However, the B3W has yet to evolve from the vision into a concrete plan.
Even when B3W comes into reality, the aims of both the initiatives are different.
China's BRI is primarily focused on traditional hard infrastructure: ports, roads, dams, railways, electric power plants, and telecommunication facilities.
In comparison, the B3W focuses on "softer" outcomes, namely improvements in climate, health and health security, modernized digital technology, and gender equity and equality.