Broad-Based Trade and Investment Agreement Relevance
GS 2: Bilateral, regional and global groupings and agreements involving India and/or affecting India's interests.
Have you cleared UPSC CSE Prelims 2021? Register Here for Free Study Material
Broad-Based Trade and Investment Agreement: Context
Recently, India and UK have decided to hold regular interactions for re-initiation of bilateral trade and investment agreements (BTIA).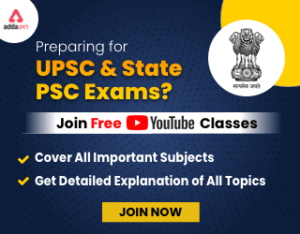 Broad-Based Trade and Investment Agreement: Key points
The interactions include a bilateral regulatory dialogue and an India-EU Multilateral Dialogue to explore further possibilities of cooperation.
Both the countries have a shared belief in the rules-based bilateral and multilateral trading systems.
Both have convinced that deepening bilateral trade relations should support, rather than undermine, the multilateral route.
Even though bilateral trade and investment have risen dramatically, there are reasons to conclude that current levels are still below potential.
Against this backdrop, attempts have been made to revive the India-EU Broad-based Trade and Investment Agreement (BTIA).
Digital Trade Principles by G7
About BTIA
Negotiations under BTIA have started in 2007.
The talks covered trade in goods, trade in services, investment, sanitary and phytosanitary measures, technical barriers to trade, trade remedies, rules of origin, customs and trade facilitation, competition, trade defence, government procurement, dispute settlement, intellectual property rights and geographical indications, and sustainable development.
However, it stalled since 2013 due to divergence of views on crucial issues.
Trade and Development Report 2021
BTIA issues
EU was demanding market access and higher levels of tariff concessions in automobiles, wines and spirits, as well as government procurement.
Apart from these, policies of both the countries did not converge on issues like intellectual property rights, data security, services, agricultural exports, chemicals, dairy and fishery, registration of electronic products, and certification of telecom network elements.
EU had different qualifications and professional standards.
The arrest and trial of Italian marines in India led to a backlash in the EU.
The ban on Indian Alphonso mangoes and four other vegetables due to the finding of pests invited a strong reaction from India.
All these issues led to the deterioration of bilateral relations in the last decade and indirectly impacted the revival of trade talks.
The differences that arose during the trade and investment talks were too wide to be overcome without a political push from the higher level.
Open Network for Digital Commerce
Broad-Based Trade and Investment Agreement: Way forward
If successfully concluded, BTIA has the potential to bring real substance to the India-EU Strategic Partnership.