FATF Grey List: Relevance
GS 2: Bilateral, regional and global groupings and agreements involving India and/or affecting India's interests.
FATF Grey List: Context
Recently, FATF has decided to remove Botswana and Mauritius from Grey List from the FATF grey list countries 2021, due to their increased monitoring over their anti-money laundering, counter-terrorist financing and other illicit money flow issues.
Also, FATF decided to put Turkey alongside Pakistan in the Grey List.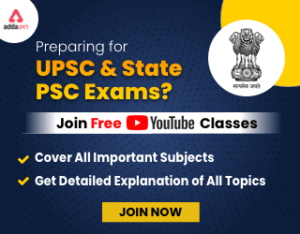 Key points
The announcement was made following the FATF's plenary session which was held between the 19 – 21 October 2021.
The outcome demonstrates that Mauritius has a suitably robust AML/CFT framework, with 39 compliant and largely compliant indicators out of 40 recommendations from the FAFT.
Mauritius has strengthened its anti-money laundering policies and terror financing process.
It has also addressed related technical deficiencies to meet the commitments regarding the strategic deficiencies that the FATF identified in February last year.
Digital Rupee: India's National Digital Currency
Why inclusion?
For many years, Mauritius was regarded as a safe heaven, and a route for money laundering due to their limited regulation over financial domain.
Implications on India
The removal of Mauritius from FATF's grey list would enable Indian non-banking and other financial services companies to receive foreign direct investment (FD) from funds and vehicles incorporated by international investors in Mauritius.
This may indirectly lead to higher investment to India from the island nation.
It is also believed that as Mauritius has been removed from FATF's grey list, there would be less scrutiny by custodian banks on the 'beneficial ownership' (BO) of Mauritius vehicles coming in as FPI and FDI.
Competition Commission of India: India's Anti-trust Regulator
Why Mauritius is important for India?
Mauritius has been one of the largest contributors of FDI for India.
However, it has been recently losing out to jurisdictions like Singapore, Cayman Island, etc., due to majorly two reasons:

Amendment in the tax treaty with India
Mauritius being put on the FATF grey list.

After inclusion in the list, FDI inflow from Mauritius fell from Rs 57,785 crore in 2019-20 to Rs 41,661 crore in 2020-21.