Bilateral Swap Arrangement: Relevance
GS 2: Bilateral, regional and global groupings and agreements involving India and/or affecting India's interests.
Bilateral Swap Arrangement: Context
Recently, India and Japan have renewed bilateral swap arrangement under which the two countries can swap their local currencies in exchange for the US Dollar.
Bilateral Swap Arrangement: Key points
Both the countries have renewed the Bilateral Swap Arrangement (BSA) of up to $75 billion with effect from February 28, 2022.
BSA aims to strengthen and complement other financial safety nets, and will further deepen financial cooperation between the two countries and contribute to regional and global financial stability.
What is Bilateral Swap Arrangement?
BSA is a two-way arrangement where both authorities can swap their local currencies in exchange for the US Dollar.
The arrangement is another milestone in mutual economic cooperation and special strategic and global partnership between India and Japan.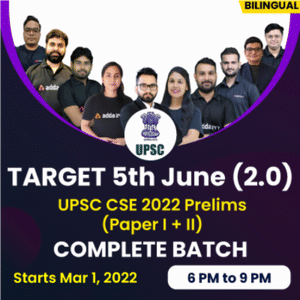 Bilateral Swap Arrangement benefits
The BSA is a very good example of mutual cooperation between India and Japan for strategic objective of assisting each other in times of difficulty and for restoring international confidence.
This facility will enable the agreed amount of capital being available to India on tap for use.
Also, with this arrangement in place, prospects of Indian companies would improve in tapping foreign capital as there would be greater confidence in stability of country's exchange rate.
Availability of such swap line to tide over difficulties arising out of Balance of Payment (BOP) would deter speculative attacks on the domestic currency and greatly enhance the RBI's ability to manage exchange rate volatility.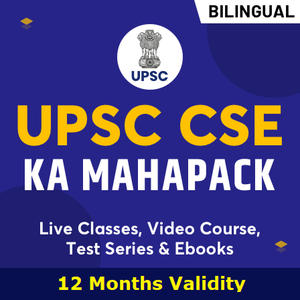 SAARC currency swap
The SAARC currency swap framework came into operation on November 15, 2012.
The aim was to provide a backstop line of funding for short term foreign exchange liquidity requirements or short-term balance of payments stress till longer term arrangements are made.
In 2019, RBI, had decided to put in place a revised framework on currency swap arrangement for SAARC countries 2019-2022 with an aim to further financial stability and economic cooperation within the SAARC region.
The framework is valid from November 14, 2019 to November 13, 2022.
Under the framework for 2019-22, RBI will continue to offer swap arrangement within the overall corpus of USD 2 billion.
The withdrawals can be made in either in US Dollar, Euro or Indian Rupee. The Reserve Bank of India (RBI) has signed a currency swap agreement with the Central Bank
Under this SAARC currency swap agreement, in 2020, RBI signed a currency swap agreement with the Central Bank of Sri Lanka.
Read current affairs for UPSC