Relevance
GS 3: Security challenges and their management in border areas – linkages of organized crime with terrorism
Context
Father Stan Swamy died in jail as he could not get bail under the UAPA Act. This brings the Act to attention, again.
Key points
Stan Swamy was a Jesuit priest, who died waiting for bail for nine months.
He was booked by National Investigative Agency (NIA) under UAPA concerning Bhima Koregaon violence.
His death has, again, brought the spotlight on the credibility of UAPA.
Background of UAPA
UAPA, 1967 was enacted to provide prevention of certain unlawful activities of individuals and associations.
The 1967 version of the Act gave certain powers to the central government to deal with activities that are meant to undermine the sovereignty and integrity of India.
Originally, the act was not a terror law and it became so after the amendment in 2004 when Parliament inserted a chapter to punish terror activities.
The act was subsequently amended many times to broaden its scope, the last being the amendment in 2019 when it was decided to include not only certain groups as a terrorist organisation, but also certain individuals as terrorists.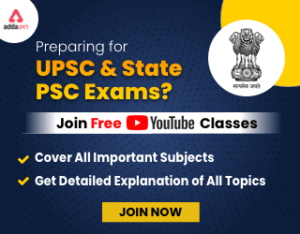 Get free video for UPSC CSE preparation and make your dream of becoming an IAS/IPS/IRS a reality
Importance of UAPA
The act forms the foundation of India's legislative policy against terrorism.
It ensures the government's responsibility towards upholding the security of individuals.
It helps in maintaining the sovereignty and integrity of India.
It puts law enforcement agencies one step ahead of the terrorists. This increases the morale of our security forces.
Criticism
The act makes bail difficult. Moreover, it extends the pre-charge sheet custody period from 90 days to 180 days.
It violates one of our cardinal Fundamental Rights, freedom of speech and expression guaranteed under Article 19(1)(a).
It has a low conviction rate. According to the data of the Home Ministry, only 2.2% of cases registered under the Act led to conviction by courts.
It undermines federalism because 'police' is a state subject and the act has a limited role of state police.
Office of Governor: Issues and Suggestions
Way forward
The Act should be implemented in letter and spirit to prevent its misuse.
There is a need to maintain a balance between the freedom of the individual and national security. Ensuring both is sine-qua-non to India's democracy.
Since the issue is of interpretation of the Act, the role of the judiciary becomes important. Arbitrariness and ulterior motive should be decided from the lens of constitutionalism. Example- Guwahati High Court observed that civil disturbance, which arises out of protests cannot be considered as an act of terror.