Capital expenditure in India: Relevance
GS 3: Indian Economy and issues relating to planning, mobilization, of resources, growth, development and employment.
Get Free Study Material for UPSC and State PCS Examinations
Capital expenditure in India: Context
Budget 2022-23 has allocating ample money towards productive infrastructure investments to address the issue of declining workforce in India.

International Labour Organization (ILO) suggest that India's employment to population (over the age of 15) ratio has steadily dropped from 55% in 2005 to 43% in 2020.
Further, CMIE data suggest that across manufacturing and services, India lost nearly 1 crore jobs between December 2016 and December 2021.
Creating jobs by increasing capex: Key points
The first nine months of the current fiscal year 2021-22 (FY22), the Centre's revenue receipts across taxes and dividends stood at ₹17.3 lakh crore, almost fulfilling the target of full year budget of ₹17.9 lakh crore.
Reasons

Higher income tax and Goods and Services Tax (GST) collections.
Conservative Budget projections of last year.
Despite the much higher revenue receipts than budgeted, the overall FY22 fiscal deficit is projected to end at ₹15.9 lakh crore (6.9% of GDP), higher than the Budget Estimates of ₹15.1 lakh crore.

Reasons

A clean-up of the books of Air India prior to its sale all contributed towards increased expenditures.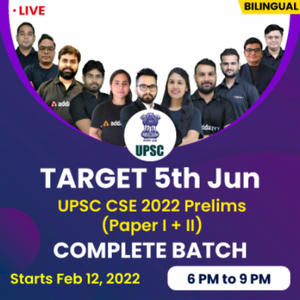 Capital expenditure budget
For the FY23, capital expenditure budget has been increased to ₹7.5 lakh crore, 24% higher than the FY22 revised estimate of ₹6 lakh crore.
On the other hand, revenue expenditure (i.e., into items such as salaries, pensions, interest, and subsidies) has seen an increase of just 1%.
The expectation is that sustained investment in roads, railways, freight corridors, power, renewable energy along with initiatives such as Production-Linked Incentives (PLI) and other enabling legislation, will contribute in overall development of the country.
Challenges in following capex induced growth
Not all the headline capital expenditure is indicative of fresh greenfield investments. For example: the ₹0.5 lakh crore of clean-up of Air India's books this year counts as capital expenditure.
While there is a visible thrust on hard capital expenditure, the outlays towards critical areas such as education, healthcare and urban infrastructure remain subdued.
The thrust on capital expenditure has resulted in higher fiscal deficit numbers, which can put pressure on interest rates.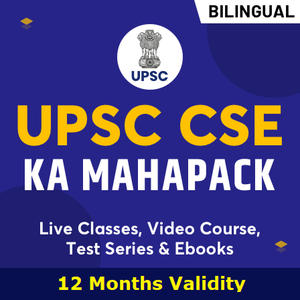 Creating jobs by increasing capex: Way forward
With ample fund being provided, it is up to the entire administration – Central, State, and local – to ensure that the funds are utilised in a timely fashion, and result in delivery of world-class infrastructure.
Alongside, ease of doing investments have to be continually addressed, especially around key areas such as land acquisition, contract enforcement, and policy stability.

Sustained investments in manufacturing and value-added services hold the key for the growth of small businesses, jobs, and our economic well-being.
Also Read: