Relevance
GS 2: Government policies and interventions for development in various sectors and issues arising out of their design and implementation.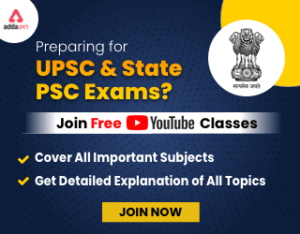 Context
Recently, Supreme Court has approved for implementation most of the recommendations made by a Central Empowered Committee (CEC), and has cleared the way for the resumption of legal mining of riverbed sand in the state after a gap of four years.
ADR Report on Political Donations
Key points
The Court had directed the CEC last year to submit a report on issues related to sand mining faced by traders, consumers, transporters, the government, and to suggest measures to stop illegal sand mining.
Legally mined riverbed sand has been scarce in Rajasthan after Supreme Court in 2017 restrained all the 82 sand mining leases in the state from carrying out mining activities in the absence of environmental clearances and a scientific replenishment study.
CEC recommended that river sand mining in Rajasthan is permitted to be conducted after obtaining all statutory clearances and payment of dues and applicable taxes.
The court has also approved another recommendation of the CEC — the termination of khatedari leases (sand mining leases on agricultural land) which are located within 5 km from the river bed.
The apex court directed the CEC to follow the directions given by the NGT in respect of imposition of penalty/determining scale of compensation for illegal mining and the provisions of the 2020 Sand Mining Guidelines and determine the penalty/compensation afresh and submit a report within eight weeks.
Delhi Declaration on Afghanistan
Significance
There is a huge demand-supply gap. Illegal mining has been taking place since the last four years and in absence of legal mining there is a mafia which is operating.
Legal mining will also lead to the state earning huge revenue in the form of royalty and the law-and-order situation will tremendously improve.
Legal mining will lead to the consumers getting the sand at reasonable prices as opposed to what is happening now. The state has to comply with all environmental standards.