Stop TB Partnership- Relevance for UPSC Exam
GS Paper 2: International Relation- Bilateral, regional and global groupings and agreements involving India and/or affecting India's interests.
Stop TB Partnership in News
Recently, Dr. Mansukh Mandaviya, Union Minister for Health and Family Welfare addressed the 35thBoard meeting of the Stop TB Partnership through video-conference.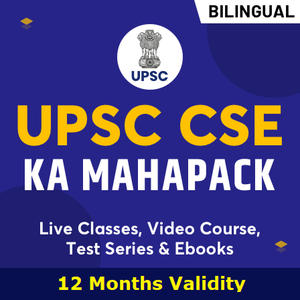 Stop TB Partnership Board Meeting
India expressed condolences for all lives lost due to COVID19 and TB and thanked all health workers, caregivers and community members for relentlessly working with people affected by TB.
Steps taken by India during COVID-19: several new initiatives have been taken in India to turn the crisis into an opportunity, such as –

'Bidirectional testing' of TB with Covid,
House-to-house TB detection campaigns,
Scale up of rapid molecular diagnostics at sub-district levels,
Use of Artificial Intelligence and Digital tools,
Jan Andolan (peoples' movement) and
Decentralization of TB services to Ayushman Bharat Health & Wellness Centres as part of comprehensive primary healthcare.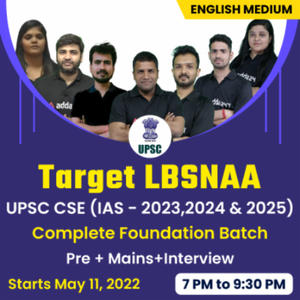 Stop TB Partnership
About: The Stop TB Partnership is a hosted entity of the United Nations Office for Project Services (UNOPS).

The Stop TB Partnership was established in 2000.
Secretariat: The Stop TB Partnership Secretariat is based in Geneva, Switzerland.

Mandate: The Stop TB Partnership aligns 1,600 partner organizations all over the world, leading global advocacy to end tuberculosis (TB).
Significance: Together with its partners, the Stop TB Partnership is a collective force that is transforming the fight against TB globally. The Stop TB Partnership is-

Empowering communities and key populations,
Strengthening community systems and promoting community leadership in the TB response,
Focusing efforts on ensuring that responses are people-centered, rights-based and gender transformative.

Key Roles: Through the Partnership's Secretariat and working with all partners, it ensures a clear identity for the TB community, high-level engagement and representation.

The Partnership also identifies and funds innovative approaches to find, treat and cure people affected by TB.
It plays a key role in procuring TB drugs and diagnostics, including the roll-out of new tools across the world.
The Partnership's market-shaping strategy also helps to reduce prices, improve forecasting and prevent stock-outs for drugs.
The Editorial Analysis: The Food Vaccine as Right, More so for TB Patients
About TB
TB is caused by the bacillus Mycobacterium tuberculosis, which is spread when people who are sick with TB expel bacteria into the air (e.g., by coughing).
The disease typically affects the lungs (pulmonary TB) but can affect other sites.
Most people (about 90%) who develop the disease are adults, with more cases among men than women.
About a quarter of the world's population is infected with tuberculosis.
Tuberculosis (TB) is a communicable disease that is a major cause of ill health and one of the leading causes of death worldwide.
Until the coronavirus (COVID-19) pandemic, TB was the leading cause of death from a single infectious agent, ranking above HIV/AIDS.
National Conference on Women Winning against TB
Fight against Tuberculosis in India: Steps Taken by the Government
As India is a signatory to the Sustainable Development Goals (SDG), our national development agenda has been aligned to eradicate TB from the grassroots level.
Eliminating TB by 2025: which is ahead of the Sustainable Development Goals (SDG) timeline of 2030.

It is envisaged to make a TB-free India with zero deaths and zero TB disease.
A gendered approach to ending TB: we must adopt a comprehensive approach to ending TB–including a shift towards gender-sensitive and gender-specific interventions.

Gender-Responsive TB Care: Awareness regarding this is being spread through a series of National and Regional Conferences, jointly organized by the Ministry of Women & Child Development, and Ministry of Health & Family Welfare.
'c-TB': India will introduce a newly approved "made in India" TB infection skin test called 'c-TB'

It will be a cost-effective tool that will be of immense benefit to other high burden countries as well.
adda247.com/…sc-exam/world-tb-report-2021