Relevance
GS 2: Government policies and interventions for development in various sectors
Context
Recently, Ministry of Housing & Urban Affairs has launched SBM 2.0 and AMRUT 2.0
for transforming urban areas.
SBM 2.0
The focus of SBM-U 2.0 in the next 5 years will be on sustaining the sanitation and solid waste management outcomes achieved and accelerate the momentum generated, thus taking Urban India to the next level of 'Swachhata'.
SACRED Portal for Senior Citizens
Financial outlay
A financial outlay of ₹1,41,600 crores has been finalized for SBM-U 2.0, including central share of ₹36,465 for the period 2021-22 to 2025-26 which is over 2.5 times the financial outlay of ₹62,009 crores in the last phase of the Mission.
Provision for migrant worker
The Mission will focus on ensuring complete access to sanitation facilities to serve additional population migrating from rural to urban areas in search of employment and better opportunities over the next 5 years.

This will be done through the construction of over 3.5 lakhs individual, community and public toilets.
Elderly Population Of India: Expert Committee On Longevity Finance
New component
Complete liquid waste management in cities in less than 1 lakh population to ensure that all wastewater is safely contained, collected, transported and treated so that no wastewater pollutes our water bodies.
Other key interventions
Under the Sustainable Solid Waste Management, greater emphasis will be on source segregation.
Material Recovery Facilities, and waste processing facilities will be set up, with a focus on phasing out single use plastic.
Construction & demolition waste processing facilities will be set up and mechanical sweepers will be deployed in National Clean Air Programme cities and in cities with more than 5 lakh population.
Remediation of all legacy dumpsites will be another key component of the Mission.
Special focus will be put on the well-being on sanitation and informal waste workers, through provision of personal protective equipment and safety kits, linkages with government welfare schemes along with their capacity building.
Objective
All statutory towns will become at least ODF+; and all cities with <1 lakh population ODF++.
Systems and processes will be in place so that all waste water is safely treated and optimally reused and no untreated wastewater pollutes water bodies.
Regarding the Solid Waste Management, it is expected that all cities will achieve at least 3-star Garbage Free certification under SBM-U 2.0.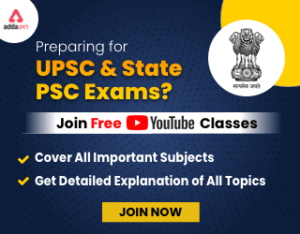 AMRUT 2.0
It aims to make around 4,700 towns and cities 'water secure'.
It will build upon the progress of AMRUT to address water needs, rejuvenate water bodies, better manage aquifers, reuse treated wastewater, thereby promoting circular economy of water.
Financial outlay
The total outlay of AMRUT 2.0 is ₹2,97,000 crores, including central share of ₹76,760 crores. This includes ₹10,000 crores Central share and another ₹10,000 crores states' share for continuing financial support to AMRUT Mission up to March 2023.
Key features
The scheme will upscale from 500 cities covered under AMRUT with 1 lakh+ population to all 4,372 cities, covering 100% urban India.
It will promote circular economy of water through formulation of City Water Balance Plan for each city, focusing on recycle/reuse of treated sewage, rejuvenation of water bodies and water conservation.
Digital economy will be promoted through being a Paperless Mission.
Pey Jal Survekshan will be conducted in cities to ascertain equitable distribution of water, reuse of wastewater and mapping of water bodies w.r.t. quantity and quality of water through a challenge process. Technology Sub-Mission for water will leverage latest global technologies in the field of water.
Objective
AMRUT 2.0 aims to provide 100% coverage of water supply to all households in around 4,700 ULBs, by providing 2.68 crore urban household tap connections, thereby benefitting around 10.7 crores people.
It will provide 100% coverage of sewerage and septage in 500 AMRUT cities, by providing 2.64 crore sewer connections/ septage connections, thereby benefitting around 10.6 crores people.
Rejuvenation of water bodies and urban aquifer management will be undertaken to augment sustainable fresh water supply. Recycle and reuse of treated wastewater is expected to cater to 20% of total water needs of the cities and 40% of industrial demand.
Under the Mission, fresh water bodies will be protected from getting polluted to make natural resources sustainable.
The Mission seeks to promote AatmaNirbhar Bharat through encouraging Start-ups and Entrepreneurs.
It will promote Public Private Partnership (PPP).

It has been mandated for cities having million plus population to take up PPP projects worth minimum of 10 percent of their total project fund allocation which could be on Annuity/ Hybrid Annuity / BOT Model.