Pradhan Mantri Matru Vandana Yojana (PMMVY)- Relevance for UPSC Exam
GS Paper 2: Governance, Administration and Challenges- Welfare schemes for vulnerable sections of the population by the Centre and States and the performance of these schemes.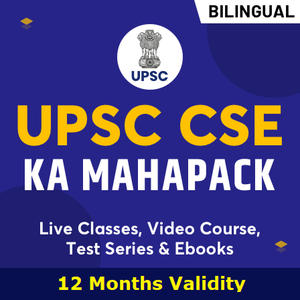 Pradhan Mantri Matru Vandana Yojana (PMMVY)- Context
In 2020-21, Pradhan Mantri Matru Vandana Yojana (PMMVY) saw a 52% drop in the number of beneficiaries covered.
India accounts for a fifth of the total childbirths in the world, with a maternal mortality rate of 113 per 1,00,000 live births.
Pradhan Mantri Rashtriya Bal Puraskar 2022
Pradhan Mantri Matru Vandana Yojana (PMMVY)– Key Points
Background: On January 1, 2017, the Government rolled out the Pradhan Mantri Matru Vandana Yojana (PMMVY) for ensuring the good health of pregnant women and child.
About: Pradhan Mantri Matru Vandana Yojana (PMMVY) is a 'cash incentive scheme for pregnant and lactating women.
Implementation: Pradhan Mantri Matru Vandana Yojana (PMMVY) is a centrally sponsored scheme and is being implemented by the Ministry of Women and Child Development.
Cash Incentives: Under Pradhan Mantri Matru Vandana Yojana (PMMVY), a cash incentive of ₹5,000 is provided directly to the bank/post office account of pregnant women and lactating mothers for the first living child of the family.
Key Objective: PMMVY is aimed at improving health-seeking behaviour and compensating for wage loss for pregnant women, particularly in the unorganised sectors.
Khelo India Scheme | Khelo India Scheme allocation increases by 48% in Budget 2022-23
Pradhan Mantri Matru Vandana Yojana (PMMVY)- Analyzing Performance of PMMVY
Coverage: Since the inception of Pradhan Mantri Matru Vandana Yojana (PMMVY), it has covered 2.01 crore, women, nationally, disbursing a total amount of ₹8,722 crores.
Accessibility: In 2020-21, more than 50% of registered beneficiaries did not receive all three instalments and there was a 9% drop in enrolment under the PMMVY scheme.
Exclusion Error: While the estimated eligible population of pregnant and lactating mothers in India was 128.7 lakh for 2017-18, the target set by the Government was 51.70 lakh beneficiaries.
Pradhan Mantri Matru Vandana Yojana (PMMVY)- Associated Concerns
Poor Coverage: Only 40% of the eligible population are covered under PMMVY (only 51.70 lakhs out of 128.7 lakhs).

This leads to an exclusion error of at least 60% since 2017, as the target has remained unchanged over the years.

Downfall in the Beneficiary enrollment: The enrolment and disbursements under the PMMVY scheme have witnessed a downward fall in the last two years.
Reduced Budget: Despite the Government's continued emphasis on maternal and child health, the overall budget for women and child development was reduced by 20% for 2021-22.

Additionally, Budget allocation for the PMMVY has also been slashed as it has been clubbed under SAMARTHYA along with multiple other schemes such as Beti Bachao Beti Padhao, Mahila Shakti Kendra and Gender Budgeting/Research/Training.
The overall budget of SAMARTHYA is ₹2,522 crore, which is nearly equivalent to the budget of PMMVY alone in the previous financial years.

Implementation gaps: These gaps in the PMMVY scheme leads to reduced coverage. These gaps stem from a lack of awareness within targeted beneficiaries and process level challenges.
Pradhan Mantri Matru Vandana Yojana (PMMVY)- Way Forwards
Expanding Scope: Government should extend the maternity benefit under the PMMVY to the second live birth.

Of the total live births in India, 49.5% comprises first-order births and 29.9% are second-order births, as per Sample Registration Survey 2018.
It is imperative particularly for women in the unorganized sector who are more vulnerable to economic shocks and nutrition loss for all childbirths.

Increasing the Cash Benefits: The current entitlement of ₹5,000 provided over one-year amounts to one month's wage loss (as per the MGNAREGA wage rate of ₹202).

In line with the Maternity Benefit Act, 1961 (mandates 12 weeks of maternity leave) pregnant and lactating mothers should receive 12 weeks of wage compensation amounting to ₹15,000.
This is important as most women continue to work during and post-pregnancy since they cannot afford to lose wages; additionally, they also spend on out-of-pocket expenses during pregnancy.

Simplifying the Process: A simplification of the process for PMMVY benefits can result in increased registration of beneficiaries.

The current registration form requires a mother and child protection (MPC) card, husband's Aadhaar card, bank passbook and registration form for each of the three instalments, resulting in delayed, rejected or pending applications.
Accidental Deaths and Suicides in India report: NCRB