Relevance
GS Paper 2: Welfare schemes for vulnerable sections of the population by the Centre and States and the performance of these schemes;

Mechanisms, laws, institutions, and Bodies constituted for the protection and betterment of these vulnerable sections.
Context
Recently, the Supreme Court directed all states and Union Territories to implement the One Nation, One Ration Card (ONORC) system, which allows for inter-and intra-state portability, by July 31.
Supreme court ruling:

It directed States and UT to distribute dry rations and run community kitchens for migrant workers and center to provide needed grains to implement this.
Directed the Centre to re-determine the total number of beneficiaries under the National Food Security (NFS) Act, 2013.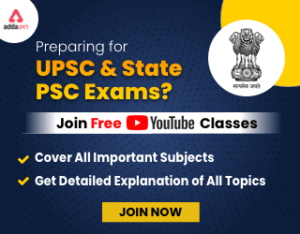 Get free video for UPSC CSE preparation and make your dream of becoming an IAS/IPS/IRS a reality
ONORC scheme:
About:

Due to large-scale intra-state and inter-state migration, a large section of the Public Distribution System (PDS) beneficiaries under the NFS Act 2013, we're unable to access their entitlements.
This is because NFSA beneficiaries were allowed to collect their subsidized rations from the assigned Fair Price Shop (FPS) only.
To rectify this anomaly, ONORC was launched in August 2019.

Nodal Ministry: Ministry of Consumer Affairs, Food, and Public Distribution.
Aim: to ensure hassle-free delivery of subsidized food grains to all migratory beneficiaries anywhere in the country by ensuring nationwide portability of their ration cards under the National Food Security Act (NFSA).
Unlawful Activities (Prevention) Act (UAPA), 1967
How does ONORC work?
Technology-enabled ONORC:

It involves details of beneficiaries' ration card, Aadhaar number, and electronic Points of Sale (ePoS).
Identification of beneficiary: through biometric authentication on ePoS devices at fair price shops.

Two portals to run the system that also hosts all the relevant data:
Integrated Management of Public Distribution System (IM-PDS) portal: records the inter-state transactions.
Annavitran Portal: maintains a record of intra-state transactions (inter-district and intra-district).
Implementation status:
Covid economic relief package: by center government incentivized states to implement the ONORC scheme by increasing the borrowing limit of the complaint states.

Till date, 32 states and Union Territories have joined the ONORC, covering about 69 crore NFSA beneficiaries.
Four states are yet to join the scheme — Assam, Chhattisgarh, Delhi, and West Bengal.
Important Prelims Articles – 8 July 2021
Benefits of the ONORC System:
Reduce leakages: by better targeting the beneficiaries and preventing duplication and double benefits, resulting in reduced corruption in the PDS system.
Efficient and effective implementation: of the PDS scheme as it provides grains to the needy people around the country, irrespective of their residence, as envisaged under NFSA 2013.
Achieving the target of SDG 2 of ending the hunger 2030: as it will result in access to requisite food grains to the poorest people living in the different parts of the country.
Economic benefits: as availability of basic food grains in different parts of the country will facilitate smooth movement of the workforce, resulting in the enhanced economic activity and better utilization of huge human resources present in India.
Nutritional security: as availability of cheap food grains for free under the scheme will leave room for people to spend a share of their income on nutritional items like fruits and vegetables.
Important Prelims Articles – 7 July 2021
Challenges with the scheme:
Against federal scheme of the constitution: as alleged by many states due to its centralization features and top-down approach.
Non-compliance by many states: for various reasons. For instance-

Delhi is yet to start the use of ePoS in fair price shops, which is a prerequisite for the implementation of ONORC.
West Bengal has demanded that the non-NFSA ration card holders (ration cards issued by the state government) should also be covered under the ONORC.

Administrative challenges: for instance, different states have different rates and this mismatching rate will be a big challenge.
Way forward:
Union government should hold consultation with all the relevant stakeholders including state governments to ensure a more inclusive and comprehensive ONORC scheme with adequate flexibility for states to incorporate their local requirements.
This will facilitate effective implementation and coverage of the scheme, resulting in the universalization of rations to all migrant workers across India.