MPPSC Result Cancelled
Recently the MPPSC 2019 exam results were held null and void by the High Court of India. Madhya Pradesh Public Service Commission Preliminary and Main exam results were canceled by the MP High Court.
Why MPPSC 2019 Result was Cancelled?
MPPSC Result of 2019 was cancelled by the High Court using the revised rules of MPPSC exams. MPPSC revised the MPPSC Exam rules in 2020. MPPSC rules were revised as concerns were raised that there is a rule that the meritorious students of the reserved category will not be included in the general category. The same issue was raised in the HC.
The government clearly expressed its view of withdrawing the disputed MPPSC Rules of 2020. Despite its commitment to withdraw the rules, government the results of PSC 2019 Mains under the controversial rules.
What's the order of MP High Court says?
According to the revised MPPSC rules 2020, the reserved category students cannot take the exam from the general category. The MPPSC Exam 2019 was held under this rule.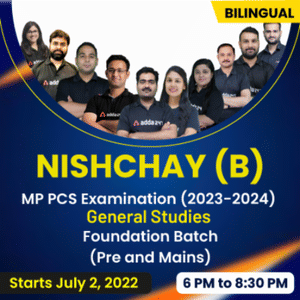 Key Details about MPPSC 2022 Exam
MPPSC Annual Calendar 2022-23
MPPSC Calendar 2022-23 Released: Madhya Pradesh Public Service Commission (MPPSC) has released the Annual Calendar for 2022-23. The Calendar has been released for 17 major upcoming examinations. The calendar is available on the official website of MPPSC. Tentative Exam dates for the examinations like State Civil Services, State Forest Services, etc. have been given in the official calendar. Candidates can click the link given below to check the MPPSC Calendar 2023.
MPPSC Annual Calendar 2022-23
According to this calendar, MPPSC State Civil Services Prelims Examination 2022 would be conducted on 19th June 2022, and the notification for the same was released in December 2021.

Get Free Study Material for UPSC and State PCS Examinations