Relevance
GS 3: Major crops-cropping patterns in various parts of the country
Context
Ministry of Agriculture and Farmers Welfare (MoA&FW) has launched Horticulture Cluster Development Programme (HCDP) for the promotion of export of horticultural produces.
Key points
It will be implemented in 53 clusters.
On a pilot basis, it will be first implemented in 12 clusters in 11 states.
The objective is to identify the horticulture clusters and make them globally competitive.
It is expected to benefit 10 lakh farmers and attract investment of 10,000 crore when implemented in 53 clusters.
It will be implemented by the National Horticulture Board of the MoA&FW through Cluster Development Agencies that are appointed on the recommendations of the respective state/UT government.
What is horticulture?
It is a branch of agriculture, which deals with the science of fruits, vegetables, flowers, and ornamental plants.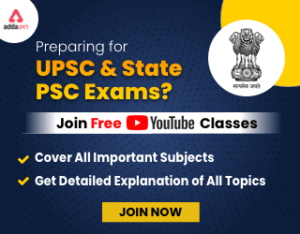 Get free video for UPSC CSE preparation and make your dream of becoming an IAS/IPS/IRS a reality
Features of horticulture sector in India
The contribution of horticulture in the agricultural GVA is around 30% in FY21.
This sector is contributing significantly in the economic growth of many states.
It provides employment to the three sectors—primary, secondary, and tertiary—of agriculture.
Lately, it has emerged as a rapidly growing sector and became more productive and hence more beneficial for the farmers, than the food grains.
It is more resilient to varying weather conditions.
Due to change in taste and more preference to fruits and vegetables, owing to the changing food habits, has shifted the demand-supply dynamics in favour of horticulture.
Issues of horticulture sector
No guaranteed price assurance with this sector, unlike food grains (MSP).
Infrastructure: Lack of better cold storage facilities and transportation issues reduces the shelf life of the horticultural produces.
These crops witness a frequent price fluctuation, which makes it difficult for the small farmers to rely on them.
Limited marketing exposure and lack of proper implementation of government programmes make horticulture a difficult option for the farmers.
Government Steps
Mission for Integrated Development of Horticulture (MIDH) was launched for the holistic development of horticulture sector.
Coordinated programme on Horticulture Assessment and MANagement using geoinformatics (CHAMAN)was launched to estimate area and production by using remote sensing technologies.
The amendment to Essential Commidities Act, 1955 will help building storage facilities for these produces.
PM Formation of Micro Enterprises was launched to provide credit linked subsidy to those who want to establish micro-food processing enterprises.
Mega food parks scheme was launched to create modern infrastructure policies along the value chain with strong forward and backward linkages.
One District One Product programme to promote the production of local but famous crops, which has high market demand and export potential.
PM Formalization of Micro Food Processing Enterprises (PM-FME)
Way forward
We need to focus on cooperatives, just like we did for the milk production and the way we are doing in food grains and fisheries.
A judicious mix of farmers experience and technology intervention, under the supervision of government, will help this sector immensely and thus it will help in doubling farmers income.